Web Desk) – Last year Sesame Street made a debut of their first ever Afghan muppet, a six-year-old girl named Zari. Zari appeared on the fifth season of Baghch-e-Simsim (Sesame Garden), the local Afghan co-production of Sesame Street. Zari was introduced in a move to focus on girls' empowerment in a country where the literacy rate for women is 24 percent.
---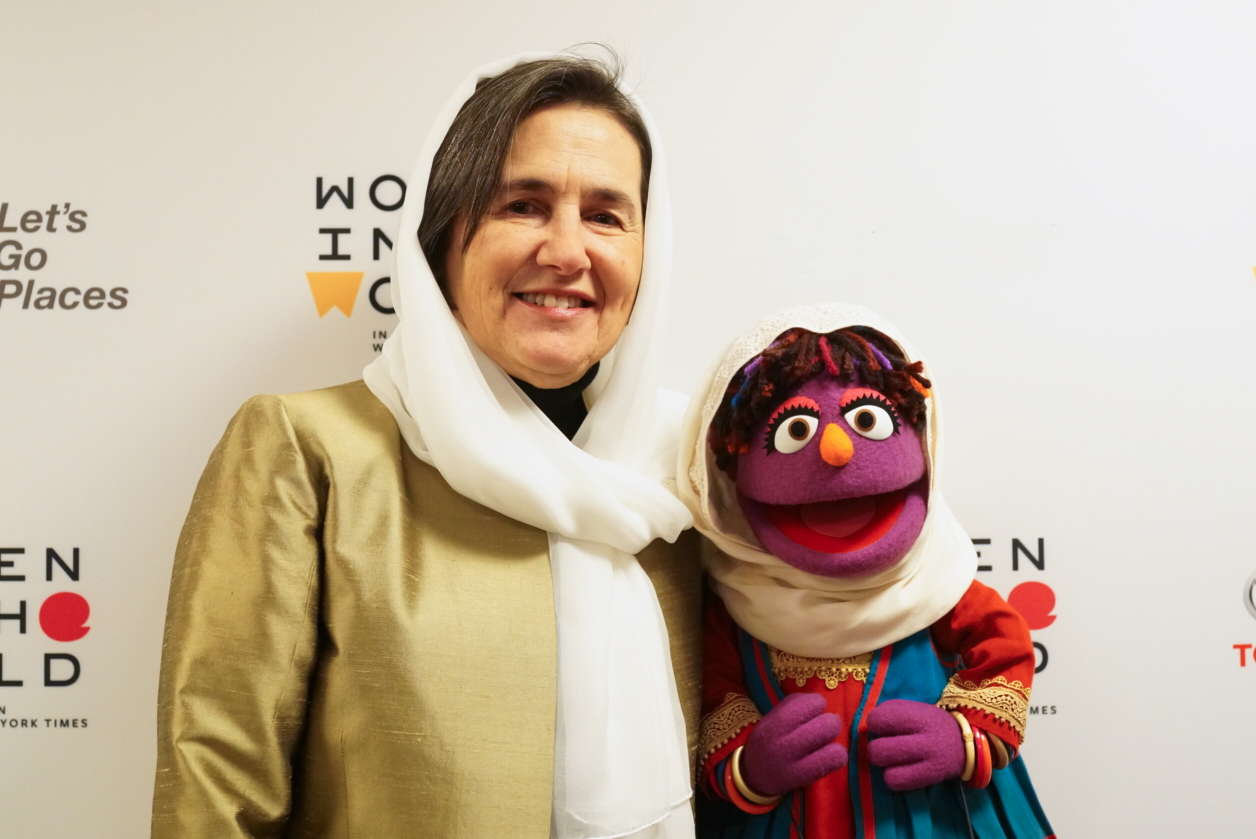 Zari with the First Lady of Afghanistan in 2016 at the Women in the World 2016 Summit. Photo courtesy: Sesame Workshop
---
Following Zari's introduction last year, Baghch-e-Simsim will introduce Zeerak, Zari's friendly and curious younger brother. According to a press release by sesameworkshop.org, Zeerak will appear in the sixth season of the show. Sesame Street tweeted about Zeerak's arrival on Twitter last week.
---
---
The new character will be a part of the continuing efforts of Baghch-e-Simsim for the promotion of gender equity, and according to sesameworkship.org, the sixth season will feature episodes that show boys' respect for girls and Zeerak's love for his big sister. The Yellow Feather Fund, which works with Sesame Street to bring education materials to children in need, also tweeted about the new muppet.
---
---
As a boy who craves for education and desires to go to school when he gets older, Zeerak can play an influential role in a country where more than half of the children are not able to complete school. Zeerak is an adorable muppet who wears glasses and traditional Afghan clothing. He is learning how to read and count, and loves painting and playing games with his elder sister.
Baghch-e-Simsim premiered in 2011, and is a co-production of Sesame Workshops in New York and a local production company in Afghanistan. The programme receives some of its funding from the United States government. Since its inception, the programme has promoted early childhood development, literacy, girls' empowerment, diversity and national identity.
---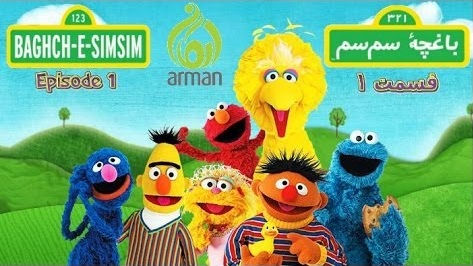 A screengrab of the show Baghch-e-Simsim
---
In a survey carried out in January 2017, around 1500 parents and caregivers of children aged 3-7 were interviewed. The survey showed that Baghch-e-Simsim was having a positive effect on Afghan children. Zari was the most mentioned character when participants were asked to name children's TV characters. Moreover, among children who watched TV, 80 percent reported watching the programme, while more than 70 percent of parents and caregivers reportedly watched the programme along with kids.
According to the Executive Vice President of Global Impact and Philathropy Sesame Workshop, Sherrie Westin Sesame Street was thrilled to welcome Zeerak and bring 'critical early learning to Afghan children'. She added, "We know children learn best when they can identify with characters, and research shows that Zari has been a powerful role model for boys and girls alike. The debut of Zeerak builds on the incredible impact we've seen Zari achieve over the past year."
Here is a behind-the-scenes video of Baghch-e-Simsim's production:
---