LAHOE-(web desk) – Situation in Punjab University worsened on Monday as two groups of students clashed again and pelted stones on each other.
The university presented a view of war zone as the students turned violent while protesting against the vandalism over the festival torching the chemical department.
---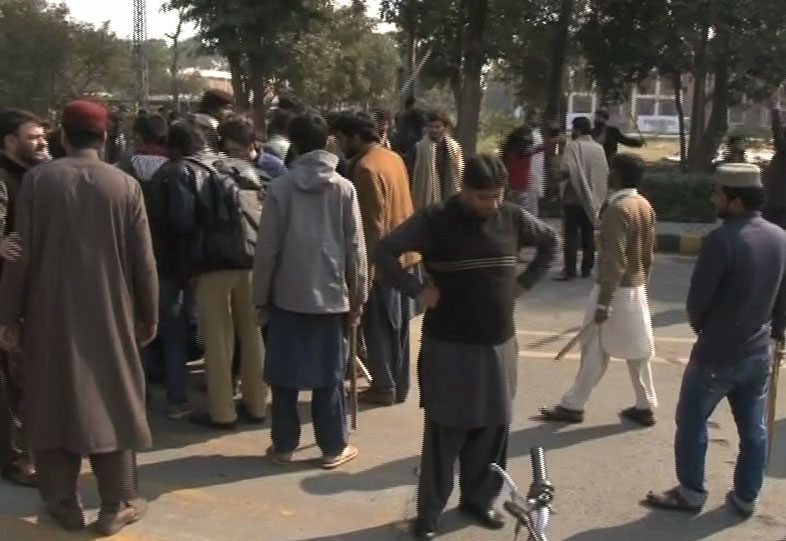 ---
Workers of Islami Jamiat Taleba (IJT) gathered outside the VC office and staged a protest. They blocked the Campus bridge block and demanded that those involved in setting alight the Electrical Engineering department room should be arrested immediately.
---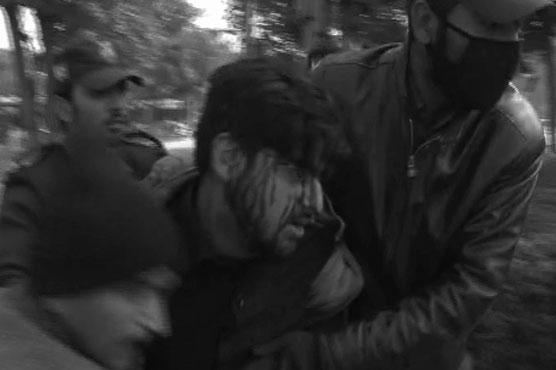 ---
Heavy contingent of police personnel were deployed in the university AND resorted to tear gas shelling over the agitated students who attacked their vehicles and broke the window panes.
---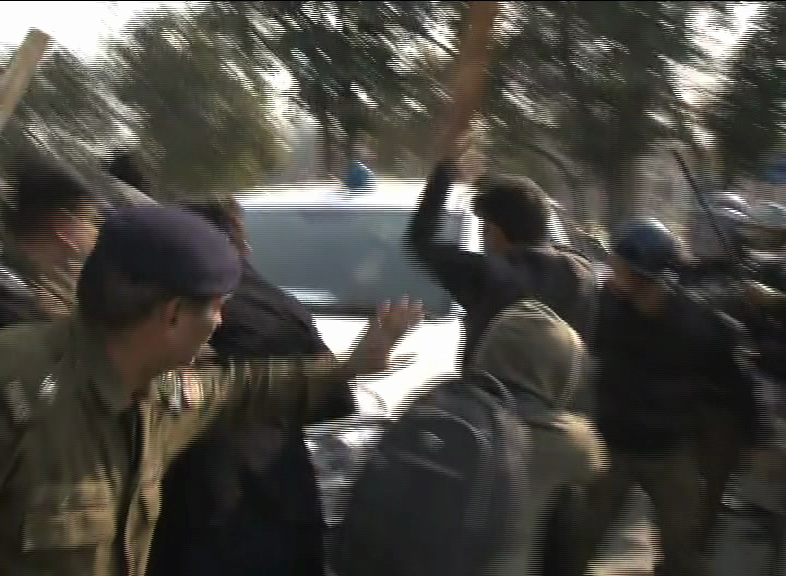 ---
Talking to Dunya News, Punjab law Minister Rana Sanaullah has said that such miscreants are destroying the environment of the university. He said that the vice-chancellor will be informed of the stance of government and action will be taken after his consent.
Rana Sanaullah has urged the university administration should take a strict action and provide the names of the miscreants to the government. He asserted that Punjab government itself will register a case against them.
"Two students groups are in a dispute with each other from the past two years. We are doing both long and short term arrangements. From today, operation clean will begin in the university. In the short-term plan, cases will be registered against the students after evicting them from the university," said Dr Zakria, PU vice-chancellor.
---
Punjab CM takes notice
---
Punjab Chief Shehbaz Sharif while taking notice of the clash betwwen the student groups has summoned report from CCPO Lahore.  He has also ordered a probe into the incident. "Action should be taken against those responsible of the clash. The law is equal for all and no one will be allowed to take it into their hands," he asserted.
(with inputs from Dunya TV)