(Web desk) – Right-wing movements have continued sit-in protest outside Punjab Assembly on Tuesday and demanded resignation of Punjab law minister Rana Sanaullah, despite leaders of religious parties calling off Faizabad sit-in after 22 days of agitation.
Local leaders of allegedly religiously moved protesters have expressed reservations over the agreement signed between the federal government and chief of Tehreek Labbaik Ya Rasool Allah (TLYRA) and announced to continue protest outside the assembly.
---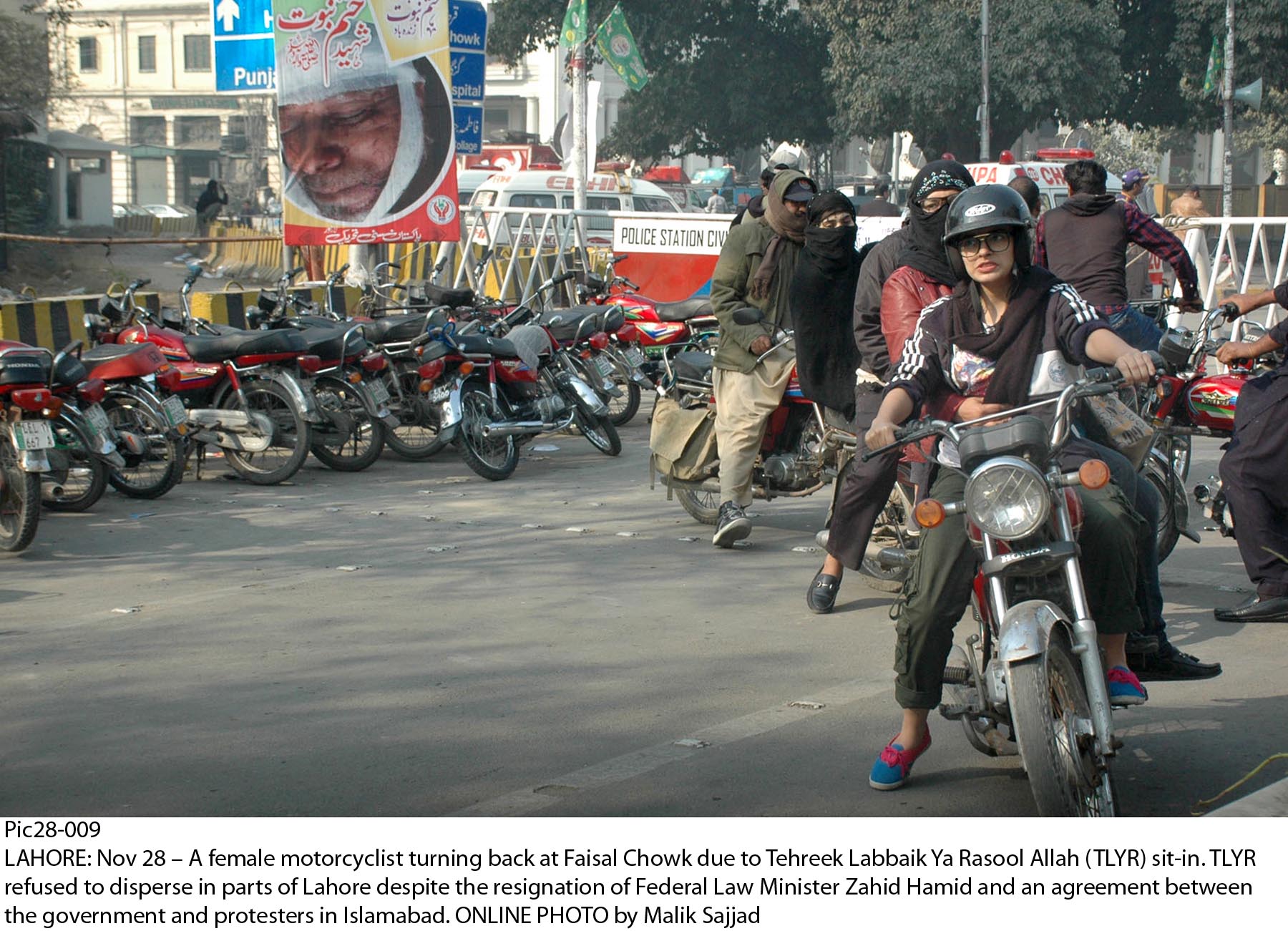 ---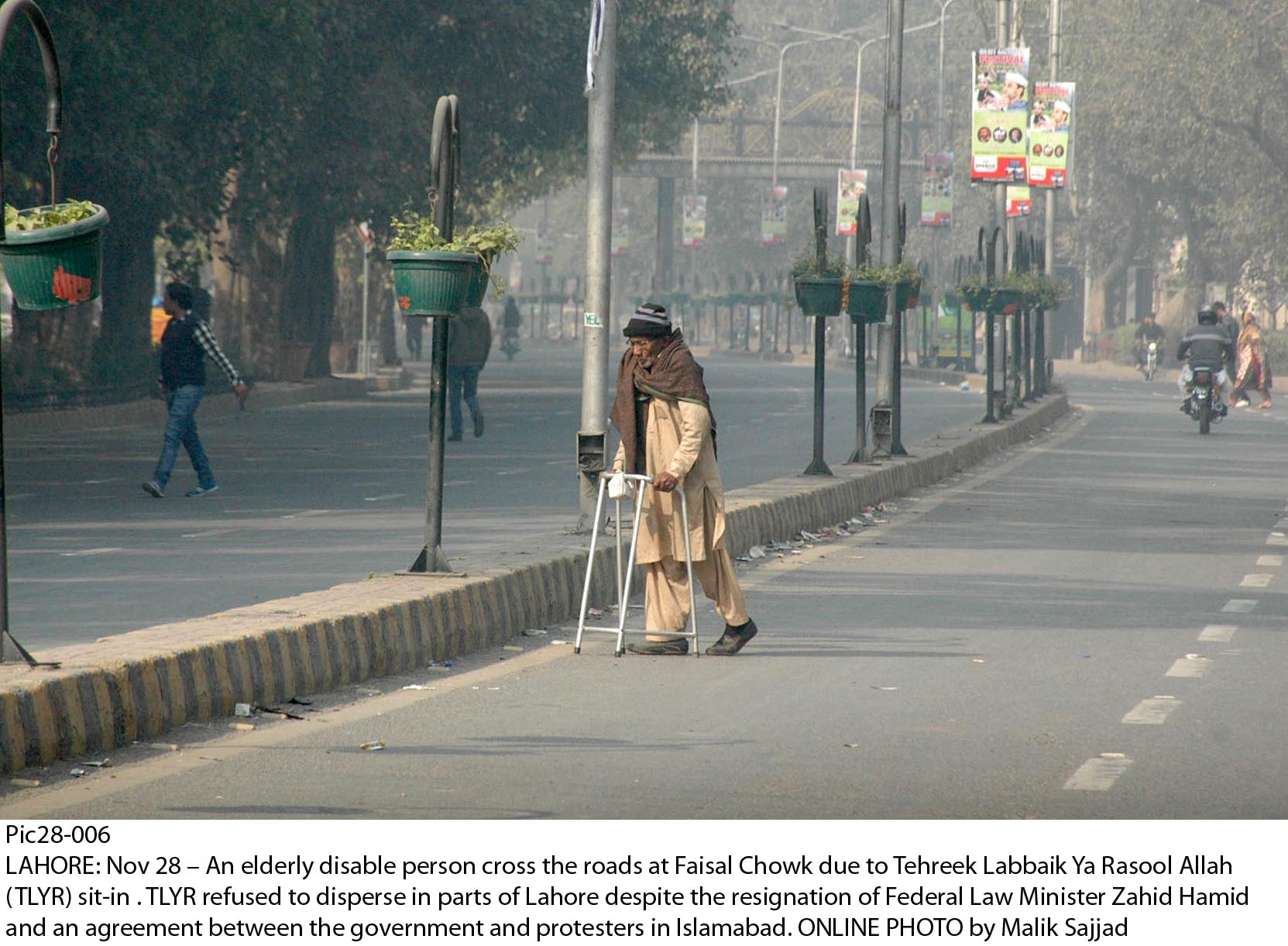 Chairman of TLYRA Ashraf Asif Jalali has expressed serious concerns over the agreement and has warned to continue the agitation until demands of the rightist group are met. The group has demanded Government of Punjab to have the law minister immediately tender his resignation, lodge First Information Reports (FIR) against those killed in clashes with police.
The group has also demanded that those responsible for the controversial amendment in Elections Act 2017 be identified and a report compiled in the issue by a committee led by Raja Zafarul Haq be made public.
TLYRA chief Jalali has said that criticism of Justice Siddique against the group is unwarranted. He has lauded efforts of Chief of the Army Staff (COAS) General Qamar Javed Bajwa to resolve the standoff with the government for over three weeks.