(Web Desk) – Bollywood superstar Shah Rukh Khan lost his temper on a live show when he was being pranked by Egyptian comedian and host of Ramez Underground, Ramez Galal, reported Hindustan Times.
The King Khan was invited to Dubai by the show team thinking he has an interview with Lebanese-Armenian presenter Nishan. But the star was taken to the desert for a safari, where they all fell into a pit of quicksand.
---
The host dressed up as a big lizard started moving towards them to scare the trapped victims but Shah Rukh Khan tried his best to stay calm and keep a screaming Nishan from sinking too.
However, after sometime, the host revealed that it was just a prank by dropping off his costume, sparking the anger of Shah Rukh Khan who almost punched him.
---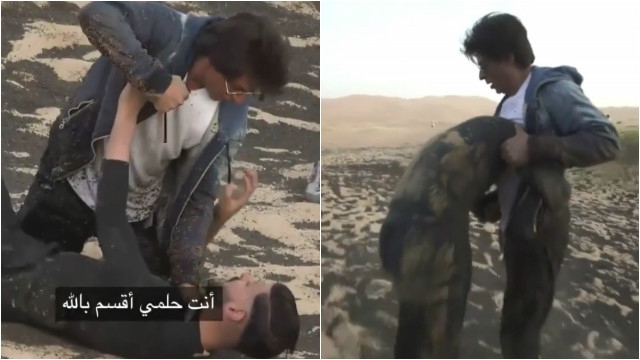 ---
"This is nonsense you got me all the way from India to do this?," he said.
Ramez apologized to the actor several times but Shah Rukh told him not to speak or follow him.
---
---
The host later uploaded a selfie with SRK on his Twitter account but its not confirm if the picture was taken before or after the prank.
---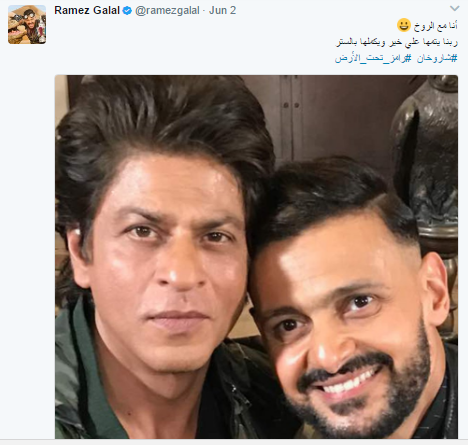 ---