SLAMABAD (web desk) – Ex-prime minister Nawaz Sharif received warm welcome and applause from the passionate supporters of Pakistan Muslim League-Nawaz (PML-N) on his arrival in Islamabad.
Nawaz Sharif came out of his car at Uthaal Chowk and responded to the PML-N activists by waving his hands.
---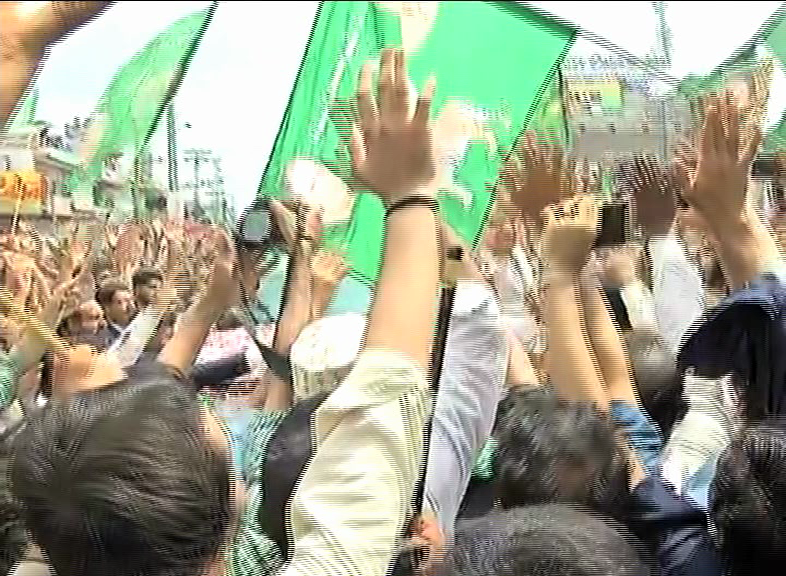 ---
He has arrived in the federal capital along with his family from Murree to chair an important meeting at Punjab House.
---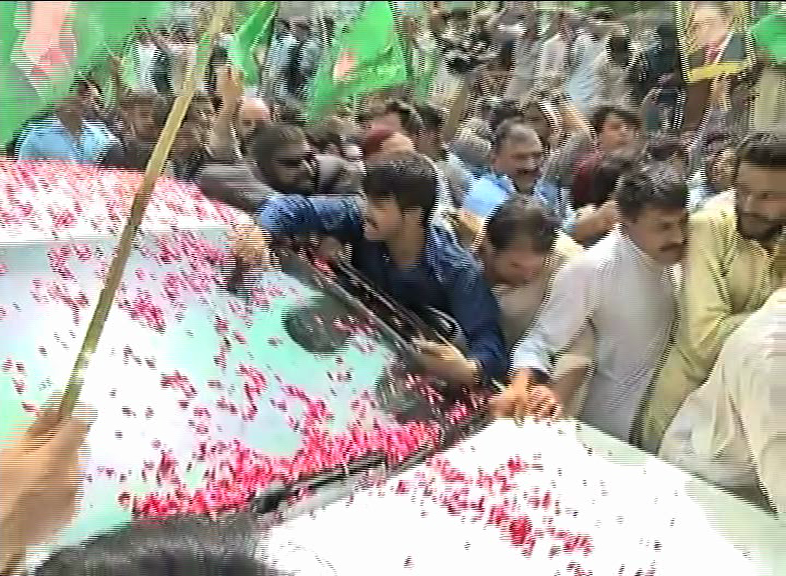 ---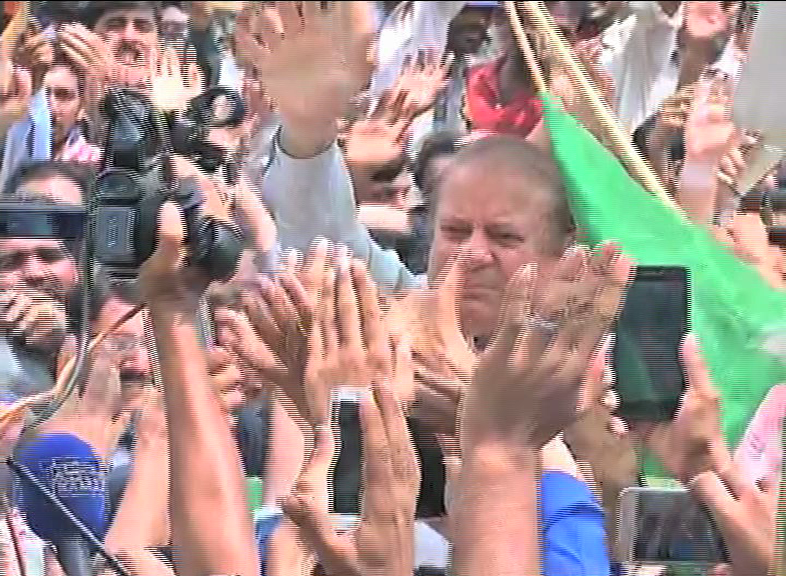 ---
The meeting will be attended by the newly-elected federal cabinet members who took oath on Friday and senior party leadership to review the ongoing situation in the country.
The participants would also design policy guidelines for future agenda while strategy regarding Nawaz Sharif's arrival in Lahore would also be discussed.
On the other hand, preparations have been completed to warmly welcome Nawaz Sharif in Lahore on Sunday as banners and flexes have been placed on Mall Road.
The security has also been beefed up as more than 8000 police officers and 50 teams of Elite force would be deployed at different locations to avoid any untoward situation.