ISLAMABAD (web desk) – Prime Minister Nawaz Sharif's daughter Maryam Nawaz on Wednesday appeared before Joint Investigation Team (JIT), constituted to probe offshore wealth of Sharif family in Panama Papers case, for the first time.
Arriving at the Federal Judicial Academy, Maryam Nawaz waved at the Pakistan Muslim League-Nawaz (PML-N) supporters. She was accompanied by her brothers Hussain and Hassan Nawaz, husband Captain Safdar, Minister of Information and Broadcasting Marriyum Aurangzeb, Asif Kirmani and her son-in-law Raheel Muneer.
---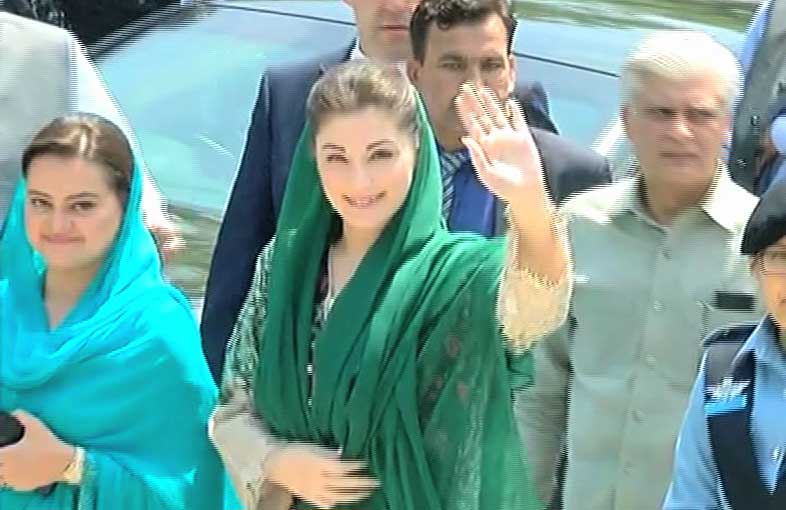 ---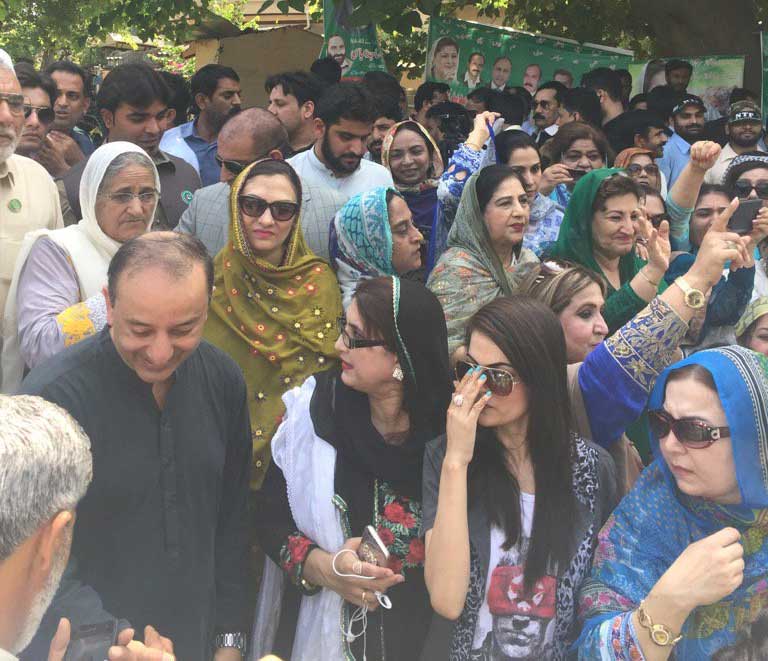 PML-N supporters present outside Federal Judicial Academy
---
Sources told that higher police official Arsala Saleem is present with Maryam Nawaz inside the JIT investigation room.
On the occasion, stringent security measures have been taken in the Federal Capital to avert any untoward incident by deploying over 3,000 security officials. Entry of irrelevant people is prohibited within one kilometer radius of the Federal Judicial Academy.
On the other hand, National Accountability Bureau (NAB) Chairman Qamaruz Zaman Chaudhry will also attend the proceeding at 2:00 pm today.
Earlier, Maryam Nawaz took to Twitter and wrote, "He has seen & been through the most testing times, in the 30+ years of his political career, acting out his rivals, yet as an affectionate & protective father, I saw his eyes filled with concern & apprehensions over his daughter's appearance before JIT."
"I told him that I am your daughter, trained by you, will neither cower down, nor yield to pressure & nothing will deter me from taking up the cudgels against transgression and injustice. Will appear before the JIT, follow the rule of law as you always have," she continued.
On April 21, Supreme Court (SC) cleared Maryam Nawaz from the allegations leveled against her regarding Panama Leaks case. Her name was appeared in the Panama Papers as the beneficial owner of the offshore companies, Neilsen Enterprises and Nescoll Ltd.
The court stated that Maryam took cash gifts from her father in large amounts on several occasions, receipt of such gifts from the father does not necessarily make her PM Nawaz's dependent in the legal sense.