Web Desk) – Pakistani actor Mahira Khan has finally broke silence on the matter of leaked photographs with Bollywood's heartthrob Ranbir Kapoor. She called it a personal thing and said it is normal for boys and girls to hang out.
The 32-year-old cleared the air with ease and said she is used to being careful while her meetings with friends in the industry. She refuted that the photos didn't belong to any film shoot and it was a personal meeting with Ranbir.
As soon as the media person asked her to comment on link-up rumours with Ranbir, she responded inquiring what would be the appropriate response. "It was a personal thing. I have learnt from it. Because I am a very careful person otherwise," she answered.
---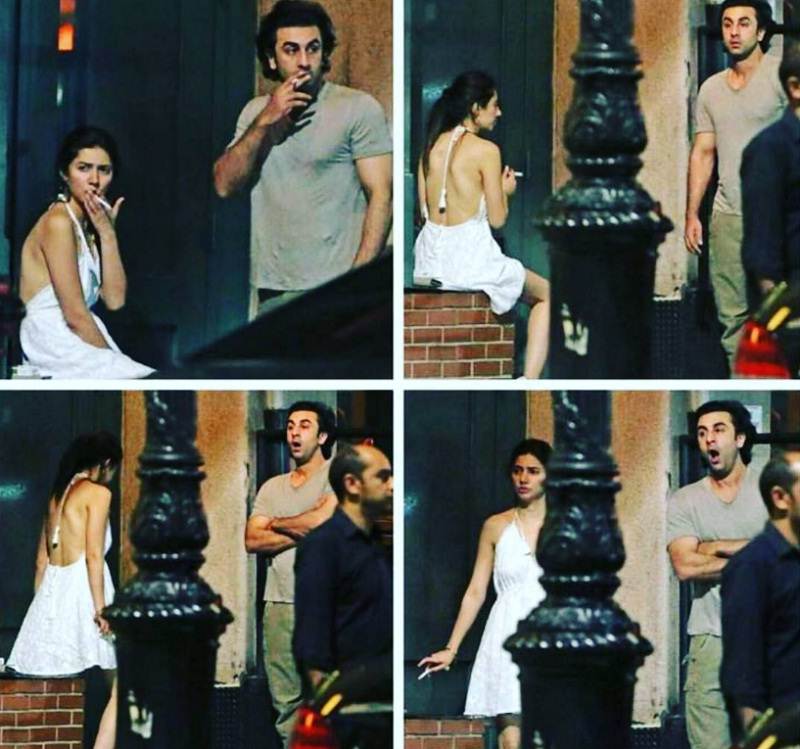 Photo: Mahira and Ranbir chilling out in NY
---
"I don't want to do it for the world … Media is everywhere. So we've learnt from it."
When the reported went on to go in details like whether it was a personal meeting or film shoot clicks, Mahira told that these are personal questions and hesitated from commenting further.
Mahira was reported to suffer from illness after backlash on her photos. She remained silent on the matter and didn t comment in media. Both Ranbir Kapoor and his father Rishi Kapoor criticised the role of those who express outrage on the so-called leaked photographs.
The Pakistani star will feature in Shoaib Mansoor movie Verna which is due to release on November 17, this year.