Web Desk) – A mall in China has found a unique solution for husbands to keep themselves busy while their wives shop.
According to BBC News, the Global Harbour mall in Shanghai has built a number of small glass cubical-like pods for husbands who are feeling bored or irritated by the long shopping trip with their wives.
Small in size, each pod features a chair, monitor, computer and gamepad. In these pods, the men can sit and spend time playing old games from the 1990s. As of the right now the pods are free with the mall administration presumably picking up their cost. However, mall staff told The Paper that in coming months users will have to pay a small sum for the service using their mobile phones.
---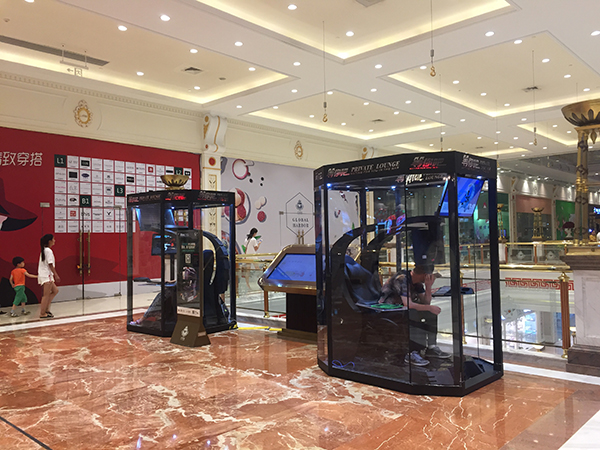 The pods are small and transparent. Photo courtesy: The Paper
---
Reception to the pods have been generally positive from the men. One user said that they were "really great" and after using them he felt like he was back at school. Another user thought that while the pods were a good idea there was room for improvement in them as they had "no ventilation or air conditioning".
The pods also sparked much debate and humor on Chinese social media with some commentators approving of the idea saying that they will give men more of an incentive to go shopping. However, others disagreed stating that there was no point in bringing husbands for shopping if they were only going to use the time to play games.