SIALKOT (web desk)- Pakistan Tehreek-e-Insaf's (PTI) Usman Dar on Tuesday has claimed to acquire Iqama documents of Defence Minister Khawaja Asif.
Usman Dar claimed that Kh Asif did not declare income earned from Iqama in wealth statements which were submitted before Election Commission of Pakistan (ECP) in 2013.
---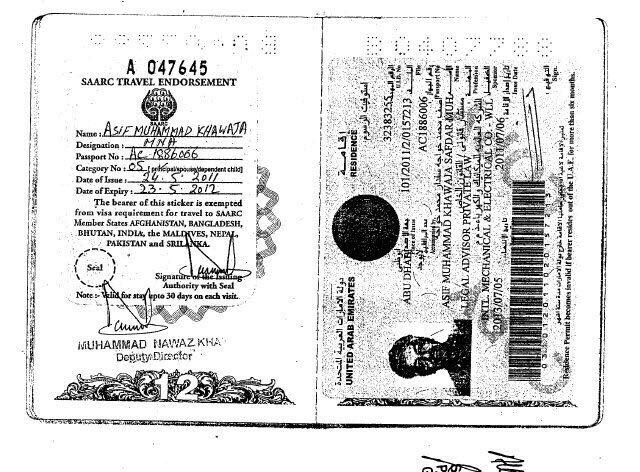 Copy of Khawaja Asif's alleged Iqama shared by Usman Dar on Twitter
---
"Yesterday, he (Kh Asif) was lambasting charity organization Shaukat Khanum hospital which is serving country for decades," pronounced Usman Dar.
Following this development, top brass of PTI is mulling to take legal action for disqualification of Kh Asif.