(Webwdesk) – Police, Frontier Corpse (FC) and Rangers personnel launched crackdown against Faizabad sit-in protesters on early Saturday morning after the deadline given by the local administration to clear the main road expired at midnight.
The operation was carried out after police personnel repeatedly directed the protesters to call-off their sit-in. The officers resorted to teargas and rubber bullets firing over which the workers of religious parties hurled stones at them.
---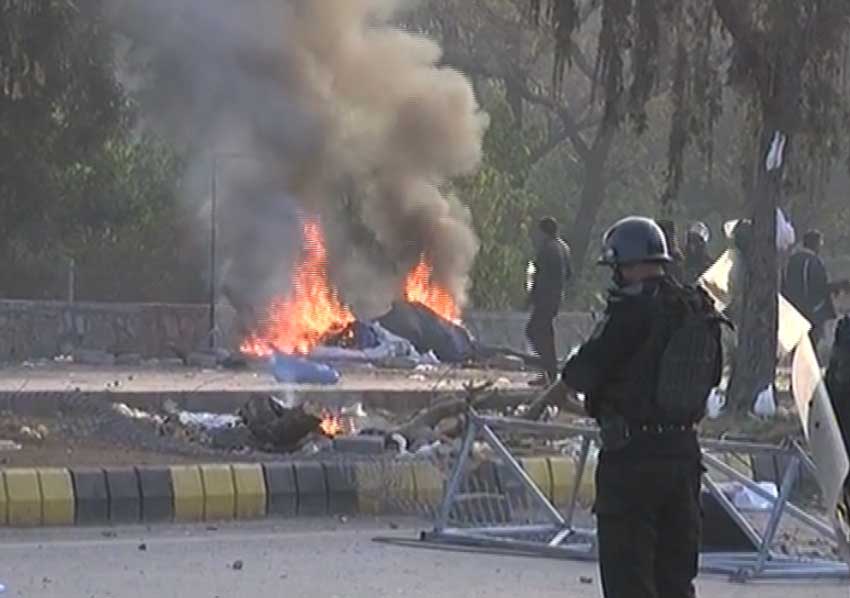 ---
It seems that the protesters are well prepared to face government action as they are armed with catapults and sticks and wearing masks.
The security personnel have cleared the metro bus station whereas they have also dispersed nearly all the protesters on I.J. Principal Road near the Faizabad Interchange.
More than 100 protesters have also been arrested while few camps were also burnt to warn them.
---
Inappropriate safety measure
---
Majority of the officers stepped back due to inappropriate safety arrangements, provided by the administration and the department, as they were not having masks and other precautionary measures to handle teargas whereas enraged protesters also resisted the action severely.
---
Emergency at hospitals
---
An emergency has been declared in all hospitals of Rawalpindi and Islamabad whereas the holidays of the doctors have also been canceled.
---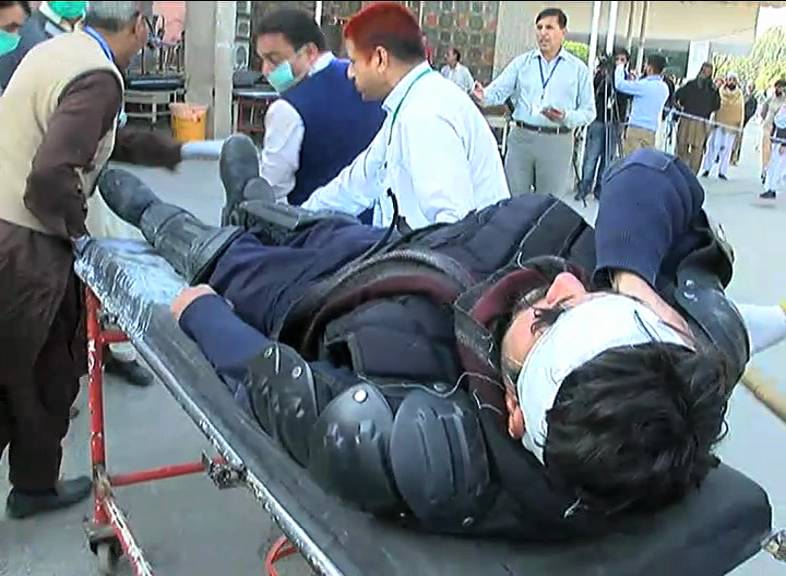 ---
So far, several injured people including police officers have been shifted to the hospitals for medical treatment.
---
Offices, schools closed
---
The shops and other business sectors have been closed in the vicinity of the operation while the administration has also been directed to shut all the educational institutions to avoid any untoward situation.
---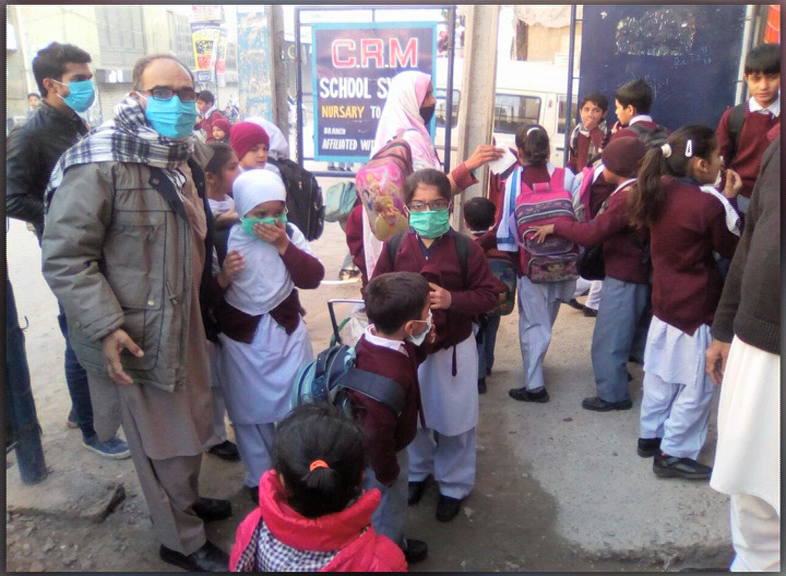 ---
The connected roads and streets have been blocked by placing containers in order to bar more people from joining the sit-in.
---
Faizabad sit-in
---
Roughly 2,000 protesters from the Tehreek-i-Labaik Ya Rasool Allah Pakistan group blocked the main highway used by thousands of commuters since November 6, causing hours-long traffic jams in Islamabad and Rawalpindi.
The federal government initiated talks with the protesters on several occasions during the last two weeks, but all went in vain. The protesters continuously demanded the resignation from Law Minister Zahid Hamid over the alleged exclusion of Khatm-e-Nabuwwat clause from the nomination papers to which he denies.
Both the parliament houses had restored the Khatm-e-Nabuwwat clause in the nomination papers in its original form through the Elections (Amendment) Bill 2017.
Earlier, the district administration in Islamabad had issued final warning to sit-in protestors in Faizabad to clear the main road by 12:00midnight and let them implement the Islamabad High Court (IHC) ruling.
Interior minister Ahsan Iqbal had called for a strict response for Faizabad sit-in protesters by saying that the government would not entertain illegal demands of the protesting bodies. The government would not surrender to the protesters who have camped in the capital for nearly a month as it would set a precedent, he added