Web Desk) – An Indian woman has been granted divorce after her husband failed to construct a toilet inside their home. The petition was filed in a family court in Rajasthan's seventh largest city Bhilwara.
According to the Indian Times, the woman who is in her 20s filed a divorce on grounds that there was no toilet in her husband's home. This kind of divorce petition has been perhaps the first of its kind. The court after accepting the petition noted that there was indeed lack of a toilet at home which amounts to cruelty.
---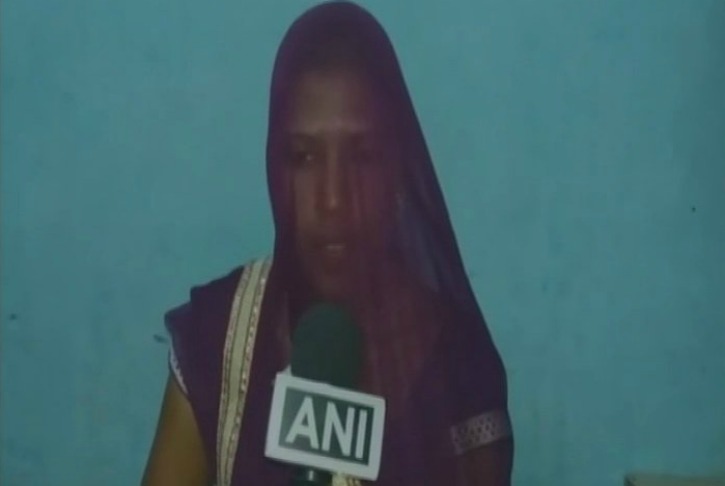 The young woman was forced to file a petition for divorce after her husband failed to build a toilet. Photo: ANI
---
The woman stated that she lived with her husband and his family for seven years and was forced to file for divorce after he failed to build a toilet despite constantly reassuring the woman that he will build one.
"The woman had filed a divorce petition on October 20, 2015 in the family court. The woman in her petition said that she was married in the year 2011. Since then, after repeated assurances, her husband failed to build a toilet and has been forcing her to defecate in the open," the woman s lawyer advocate Rajesh Sharma said.
---
 Rajesh Sharma who represented the woman's case in the court stated that , she filed in for the divorce in 2015. Photo: ANI
---
The woman filed for divorce in 2015.
After hearing the testimonials from the both sides, the Family Court Judge, Rajendra Kumar Sharma, granted a divorce in favor of woman.
Judge Sharma further commented that as a married woman the woman's demands were rational and should have been taken seriously.
"Defecating in the open is a reality for lakhs of people in India s rural areas, and the women, in particular, have to bear the brunt of insults and much more as they relieve themselves in the open, mostly after dark," he added.
---
---
According to Times of India, quoting the court's judgment, "We spend money on buying tobacco, liquor and mobile phones, but are unwilling to construct toilets to protect the dignity of our family.
"In villages, women have to wait until sunset to answer nature s call. This is not only physical cruelty but also outraging the modesty of a woman."