ISLAMABAD (web desk) – Pakistan Tehreek-e-Insaf (PTI) chairman Imran Khan has married Bushra Bibi from Lahore in what comes as his third marriage, Dunya News learnt late Sunday.
---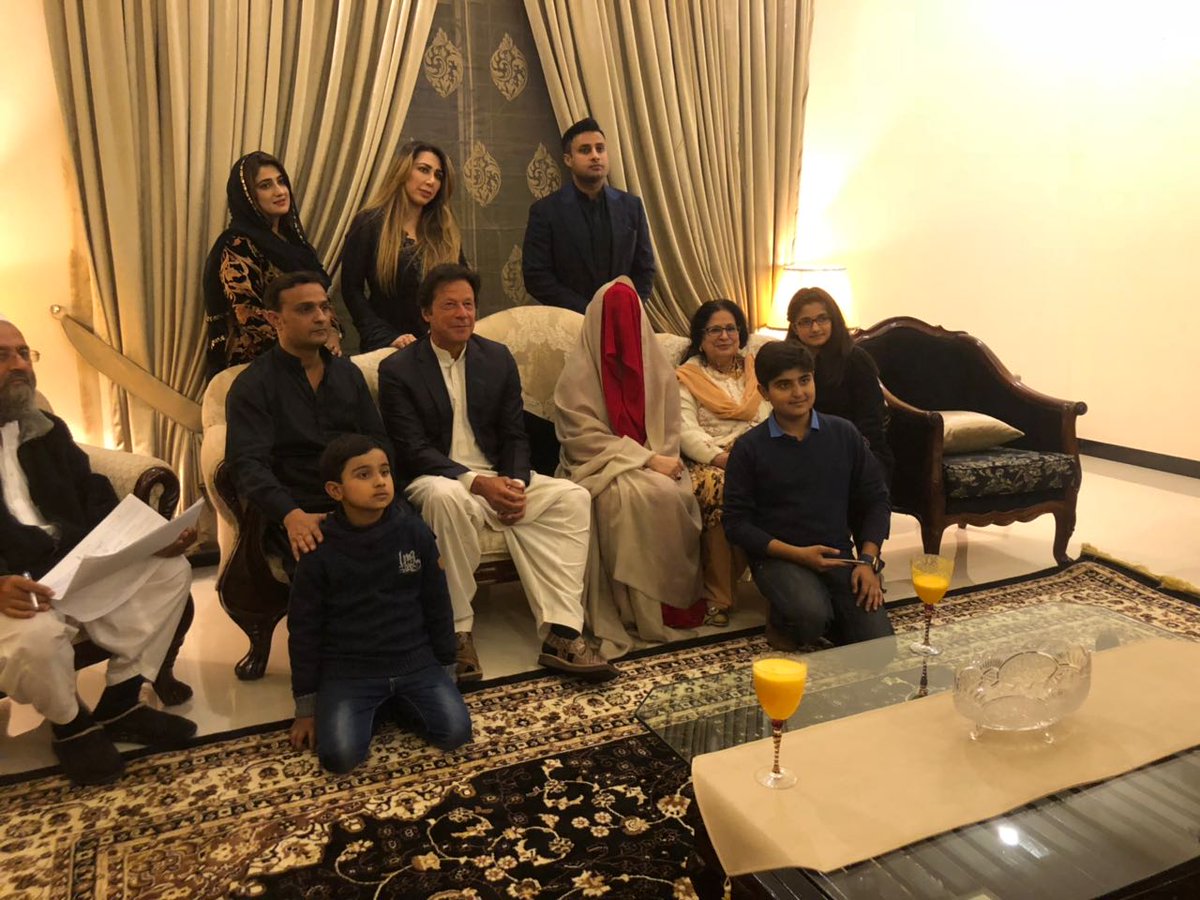 ---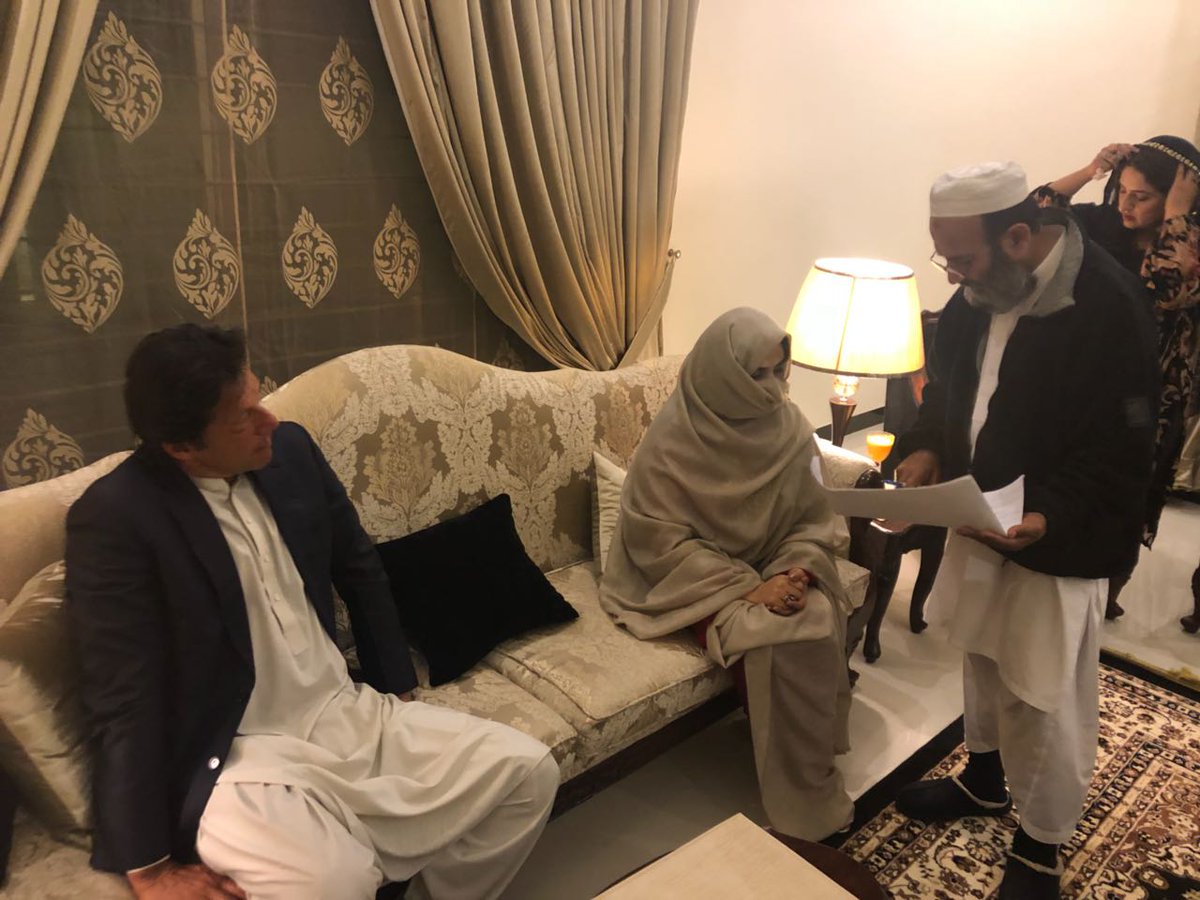 ---
Reportedly, Mufti Saeed officiated the nuptial knot and the ceremony held at residence of Bushra Bibi s brother in Lahore, was attended by close friends of the lawmaker.
The development has come today weeks after Imran Khan had denied marrying for the third time and his political secretary Aun Chaudhry had announced to pursue legal action against a journalist who reported the news.
Earlier in January, PTI chief had said that he had proposed marriage to Bushra Bibi  after her divorce with Khawar Fareed Maneka, her first husband. Bibi has five children with Khawar Maneka of Pakpattan.
Khan had said that proposing marriage to Maneka was his personal matter and her family was hurt by the national coverage of the issue
He his opponents of attempting to blackmail him by the propaganda over his third marriage that sections of PTI had denied then. He also said that his family did not know about the proposal.
He said that he had met Bushra Bibi around two years ago but his spiritual journey in guidance of Bibi had begun some 30 years ago. Reading Sufism further strengthened his faith, Khan had said.
PTI chief had earlier married Reham Khan, a television anchorperson, and the relation lasted for nine months before the two separated. Imran Khan had married Reham years after his divorce with British Jemima Goldsmith which did not last.
---
Spiritual guide
---
Reportedly, PTI chief holds Maneka family in his highest regards and considers Bushra and her former husband, two of his spiritual leaders.
Khan is said to have first met Bibi in 2015 at a time when PTI was electioneering for NA-154 constituency by-election in Lodhran.
Khawar Fareed Maneka and Bibi separated with each other some four months ago in what the former has claimed was a reason private to the family and not needed to be disclosed.
Musa Maneka and Ibrahim Maneka, her two sons, graduated at Aitchison College in 2013 and pursued higher studies in varsities abroad while her eldest daughter Mehru Maneka is the daughter-in-law of son of Member of Provincial Assembly (MPA) Atta Maneka.
(As reported by Dunya T.V)