LAHORE (web desk)-  Lahore's air has deterioted sharply in quality as smog continues to thicken.
As per details emerging, diseases are spreading at rapid pace due to plummeting air quality.
Air pollution must not exceed 80 microgram per cubic meter as per standard measures but the same has exceeded 200 microgram per cubic meter in multiple areas of Lahore. Experts have warned against condensing of smog in days to come as farmers burn paddy straw in Punjab.
---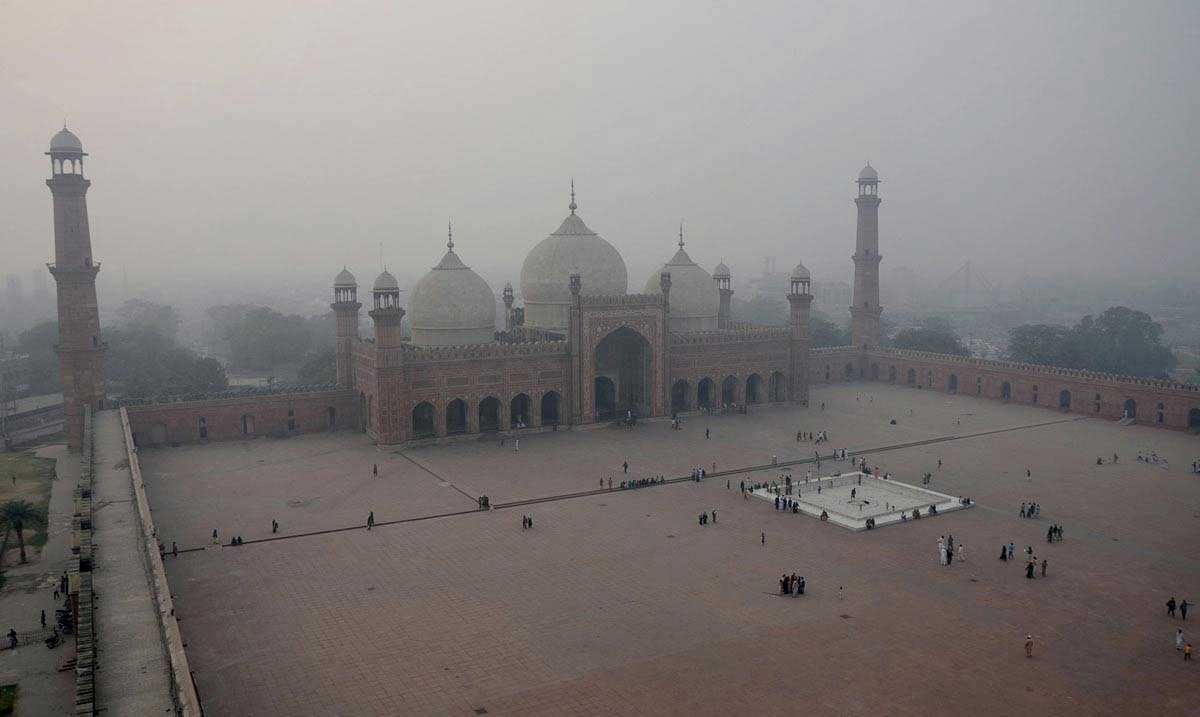 ---
Lahore High Court has also expressed exasperation over worsening situation whereas Environment Protection Department Secretary, in written reply, has informed court that situation is deteriorating due to burning of paddy straw in Indian state Haryana.
Smog-related diseases are spreading widely in Punjab. Analysts blame lack of winter rains and negligence of environment department for the current situation.