ISLAMABAD (web desk) – The massive fire that erupted on Wednesday morning in Islamabad's Sasta Bazaar, engulfing more than 600 stalls and partially damaging more than 200 hundred shops, has been doused by fire tenders.
---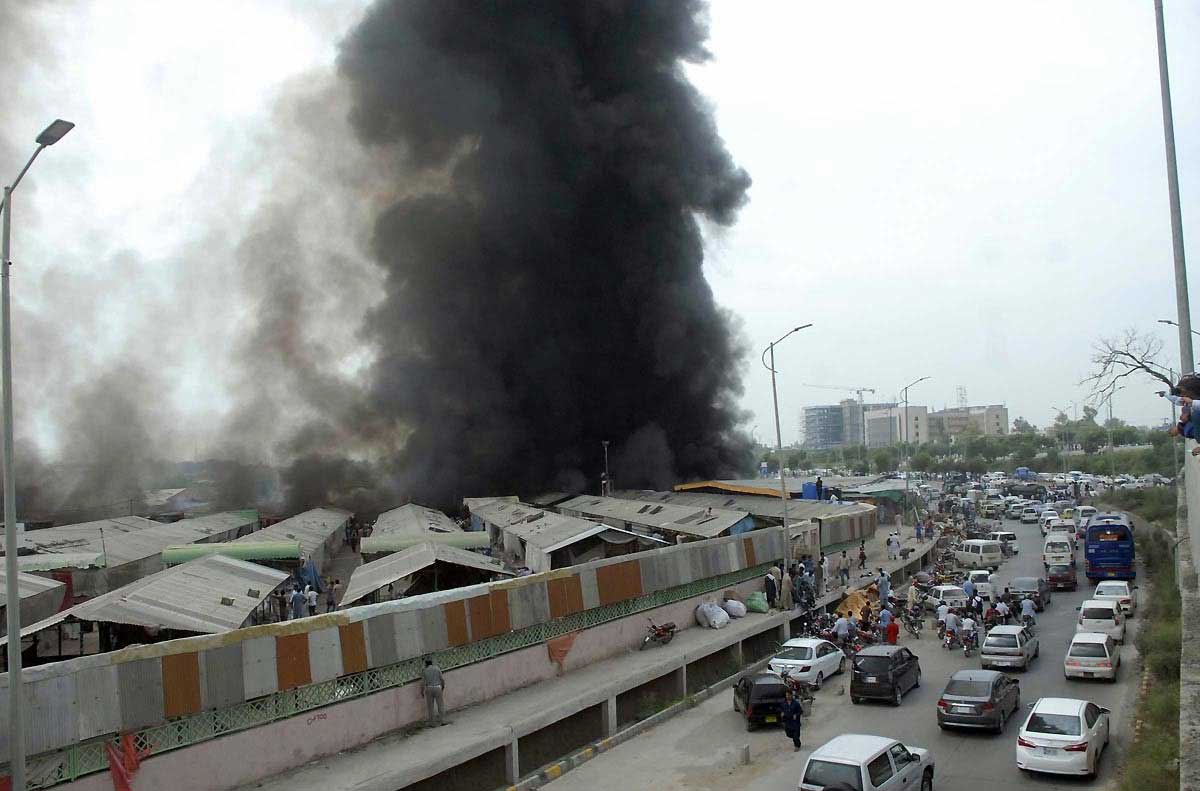 ---
The incident took place in Sector H-9 near Peshawar Mor when a spark in pile of garbage turned into a horrible inferno and covered the whole market.
---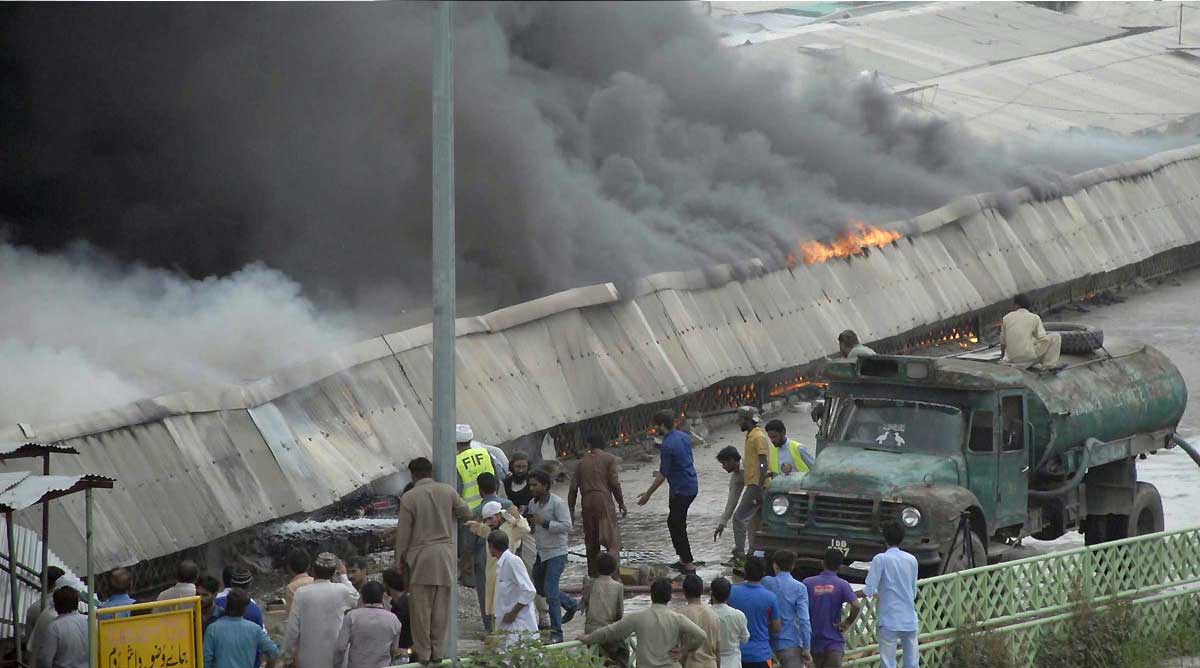 ---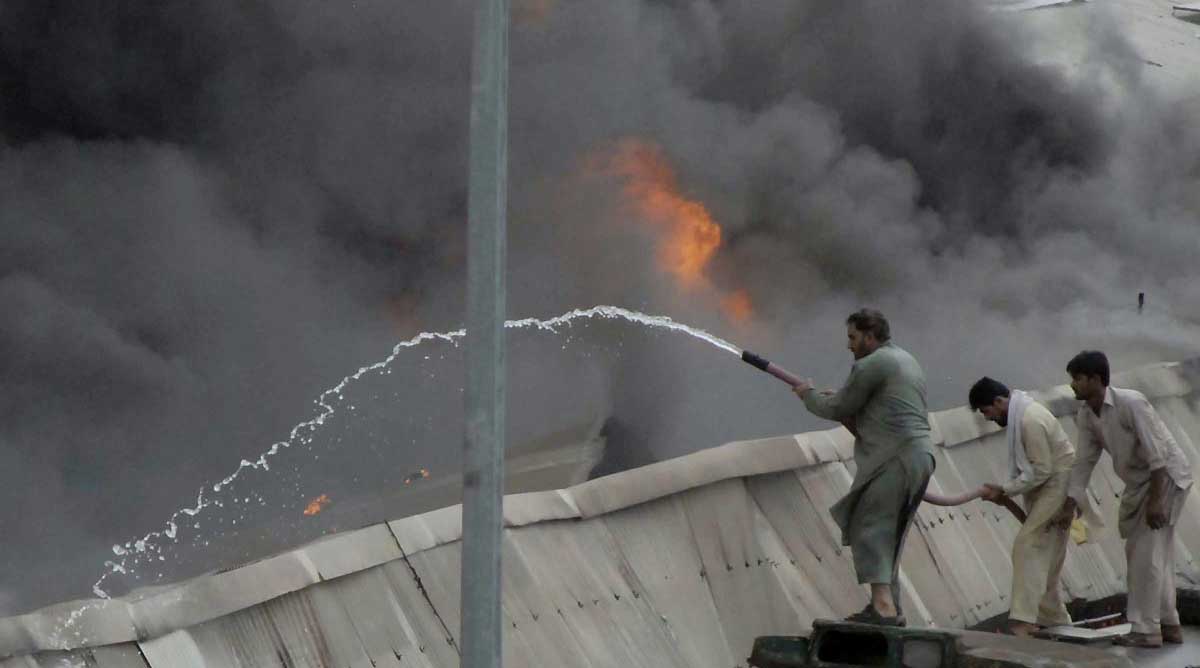 ---
The shopkeepers tried to put out the fire by showering water on it but it remained uncontrollable. More than twenty fire tenders from Islamabad and Rawalpindi were called to overcome the blaze.
The dark clouds of smoke spread far and wide. Noises of cylinder and battery blasts were also heard in intervals. The inferno completely destroyed stalls of garments and shoes.