(Web Desk) – The winter rain spell that began from Balochistan reached Punjab, pouring varying intensities of rainfall all across the province.
Adding an extra chill to the weather, the much needed rainfall lashed the Federal Capital along with different cities across Punjab. While the rain spell has reduced the deadly smog that had engulfed the country for the past few weeks, dense smog is still expected in plain areas of Punjab during morning hours.
According to the Meteorological Department, a series of rain-thunderstorm with snowfall over the hills is expected at scattered places in North-East Balochistan, Khyber Pakhtunkhwa, FATA, Islamabad, Rawalpindi, Lahore, Gujranwala, Faisalabad, Sargodha divisions, Kashmir and Gilgit-Baltistan while isolated rain-thunderstorm in DG Khan, Multan, Bahawalpur and Sahiwal divisions will occur during the next twelve hours.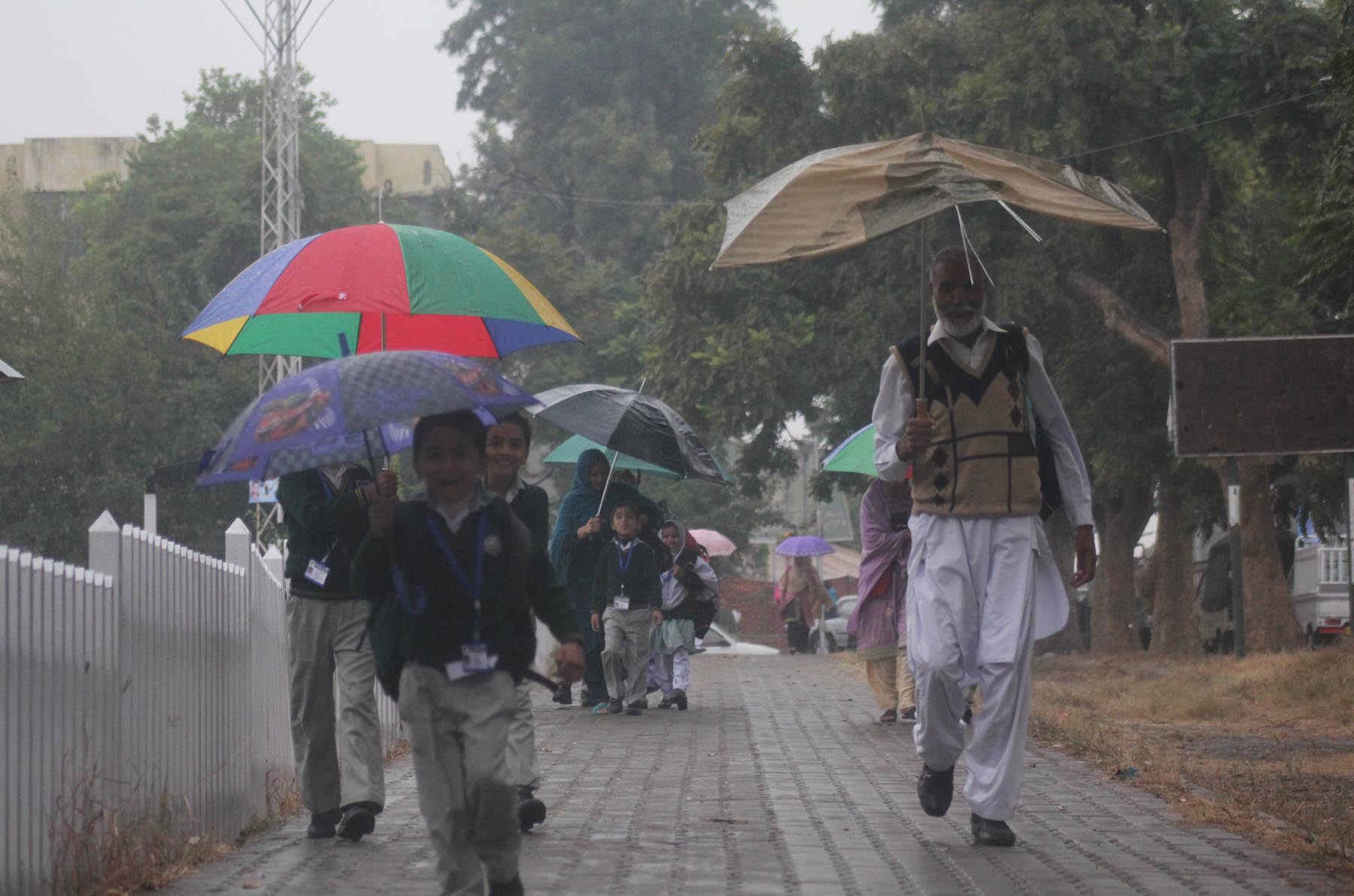 School children on their way back home carrying umbrellas during the rain in Islamabad. Photo: OINN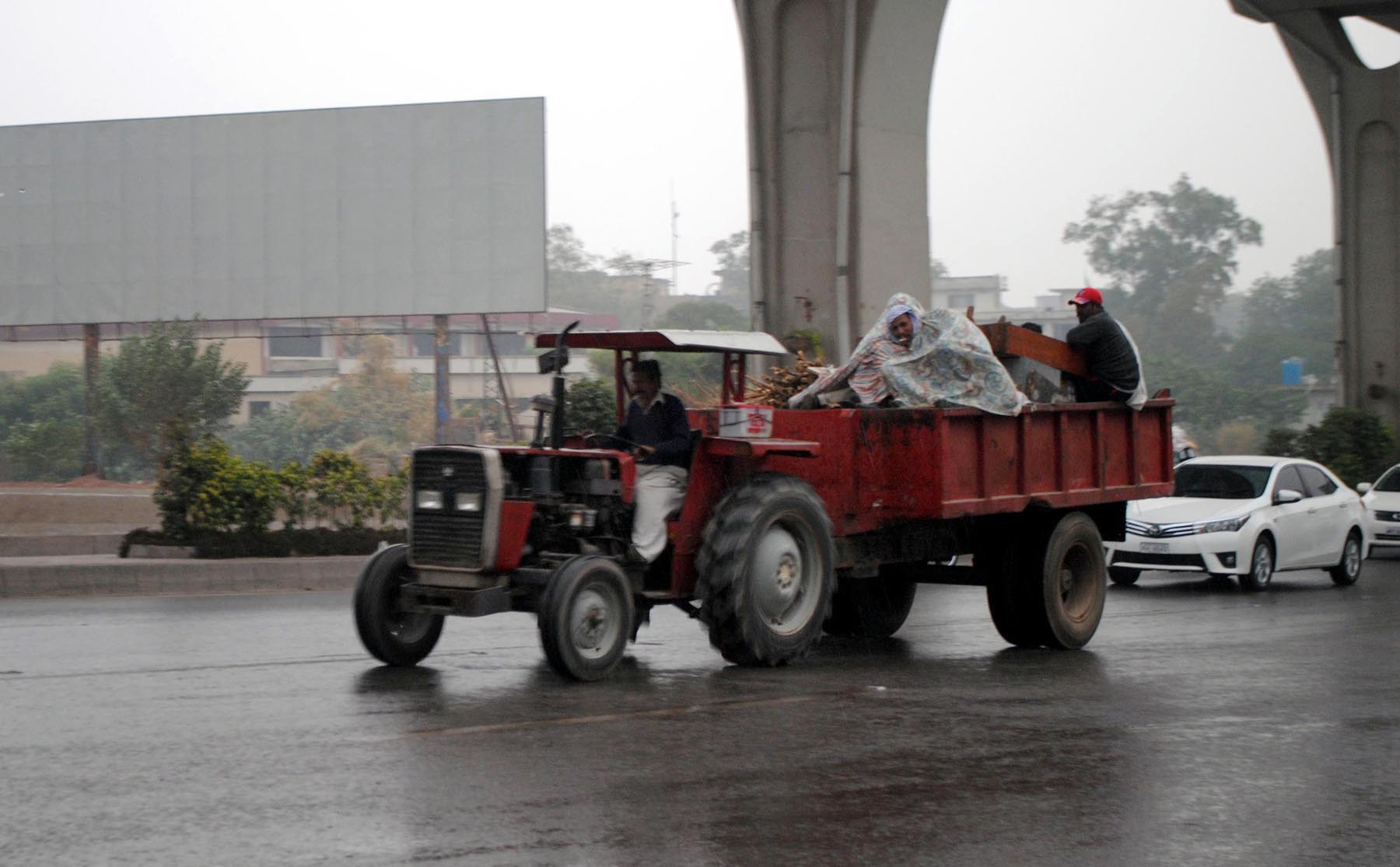 People sitting on a tractor trolley with sheets covering them during the rain in Rawalpindi. Photo: OINN
---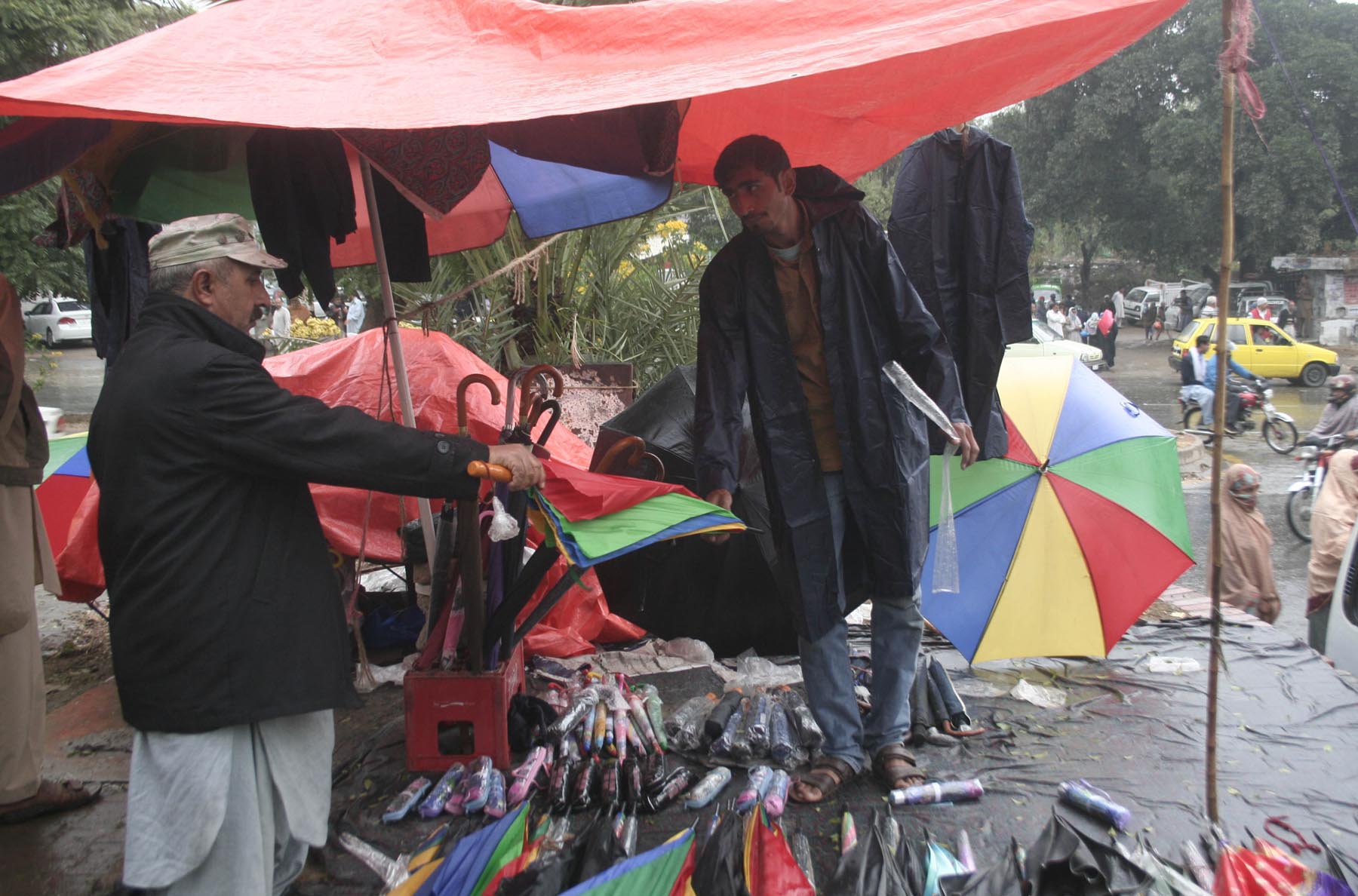 A man is buying umbrellas from a roadside setup in Islamabad during the rainy weather. Photo: OINN
---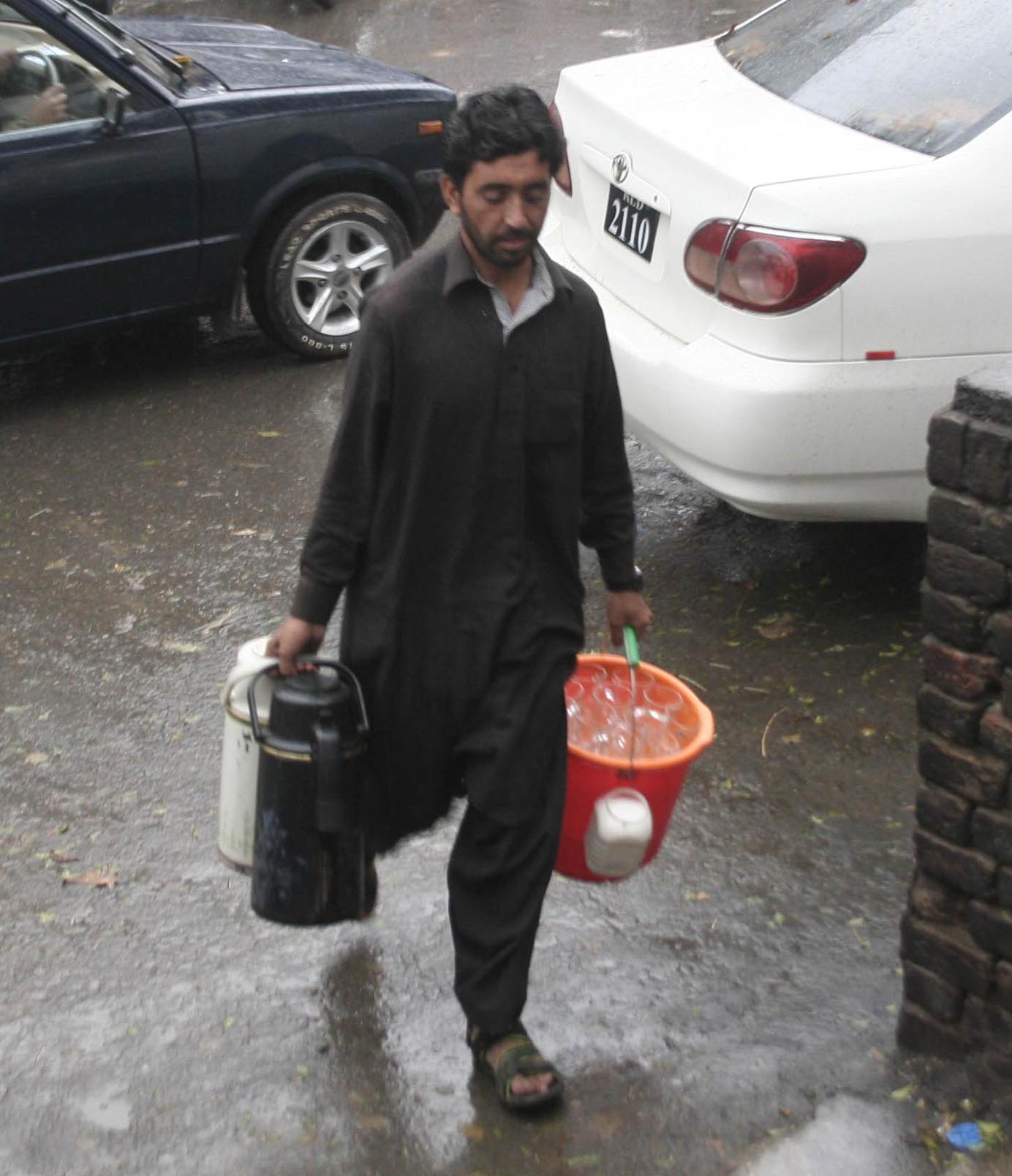 A vendor on his way to sell kehwa during the rainy weather. Photo: OINN

---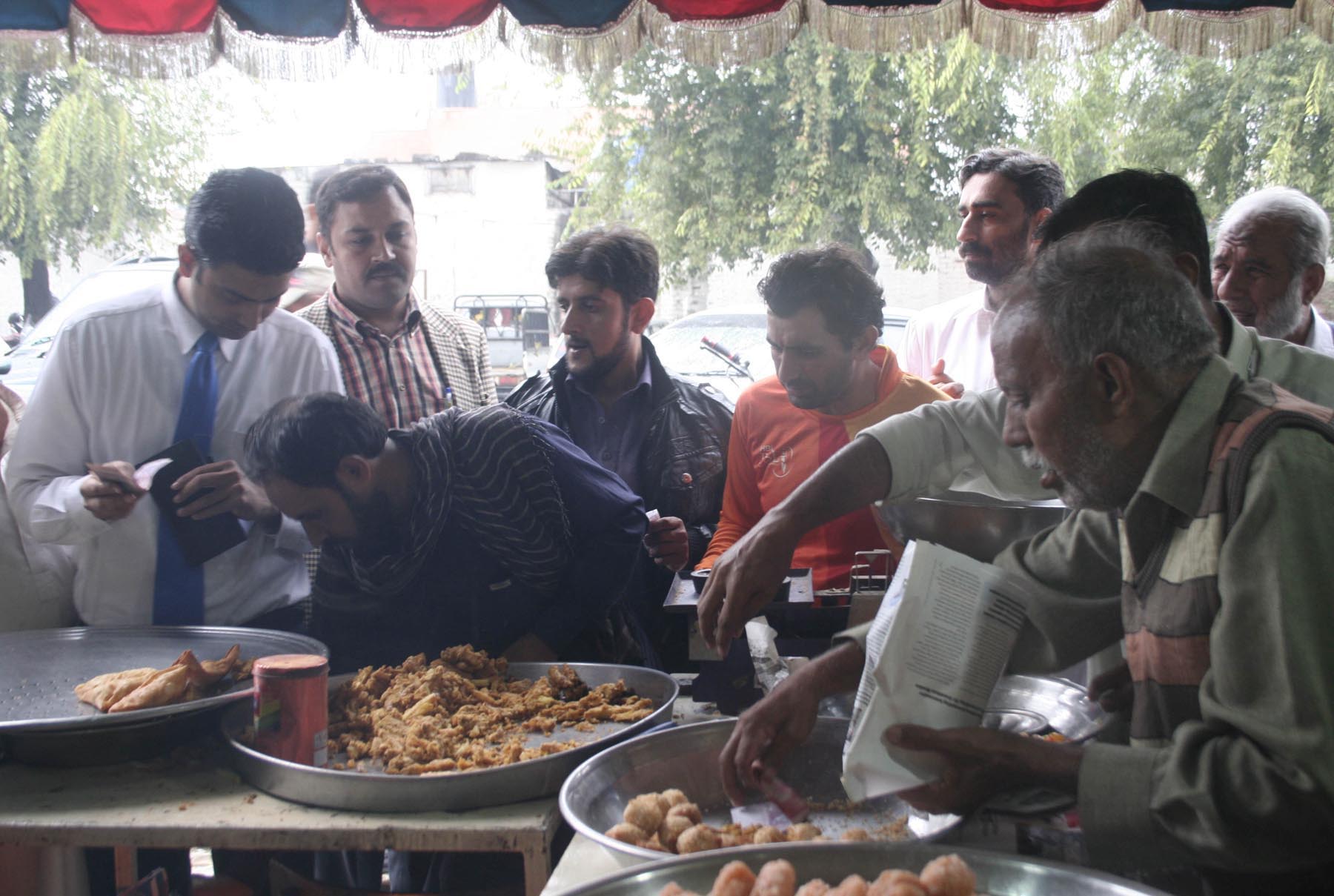 People buy pakoras from a roadside stall during the rainy weather. Photo: OINN

---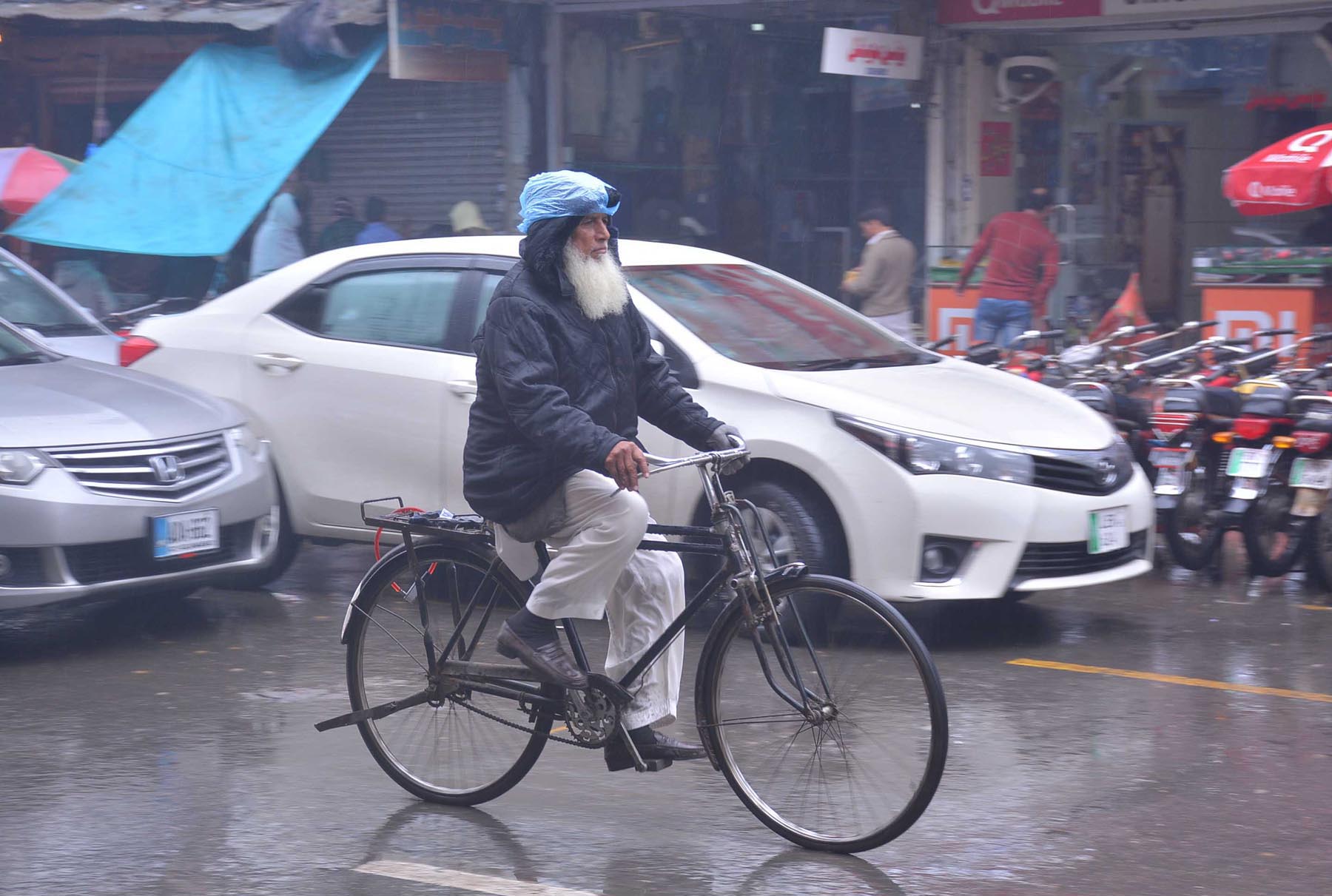 An elderly man riding a bicycle with a plastic bag covering his head to protect himself from getting wet during the rainy weather in Faisalabad. Photo: OINN
---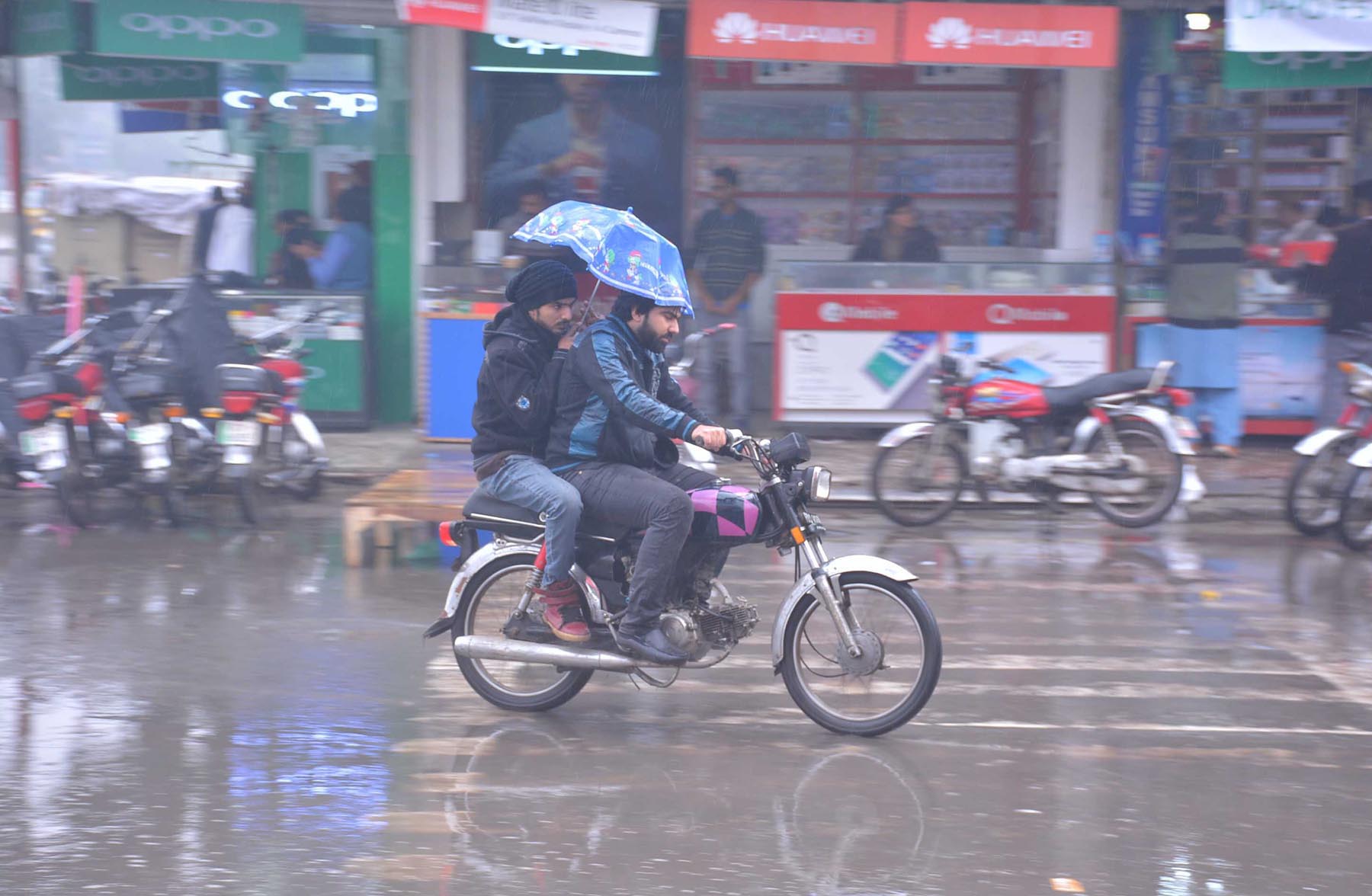 Two motorists on their way carrying an umbrella to protect themselves from getting wet during the rain in Faisalabad. Photo: OINN
---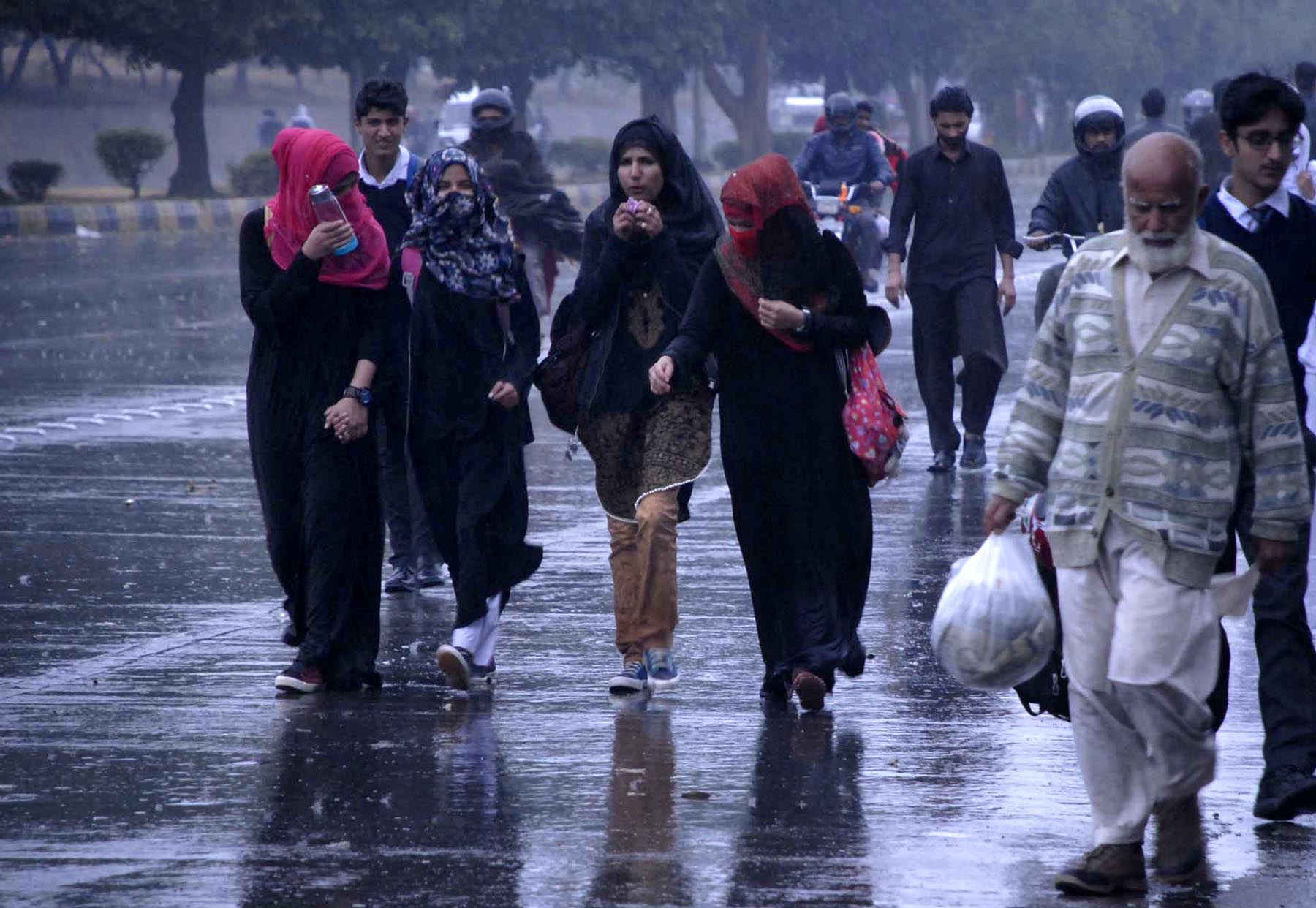 People getting soaked in the rain on their way at the Express Highway as the first spell of winter rain lashes the Federal Capital. Photo: OINN
---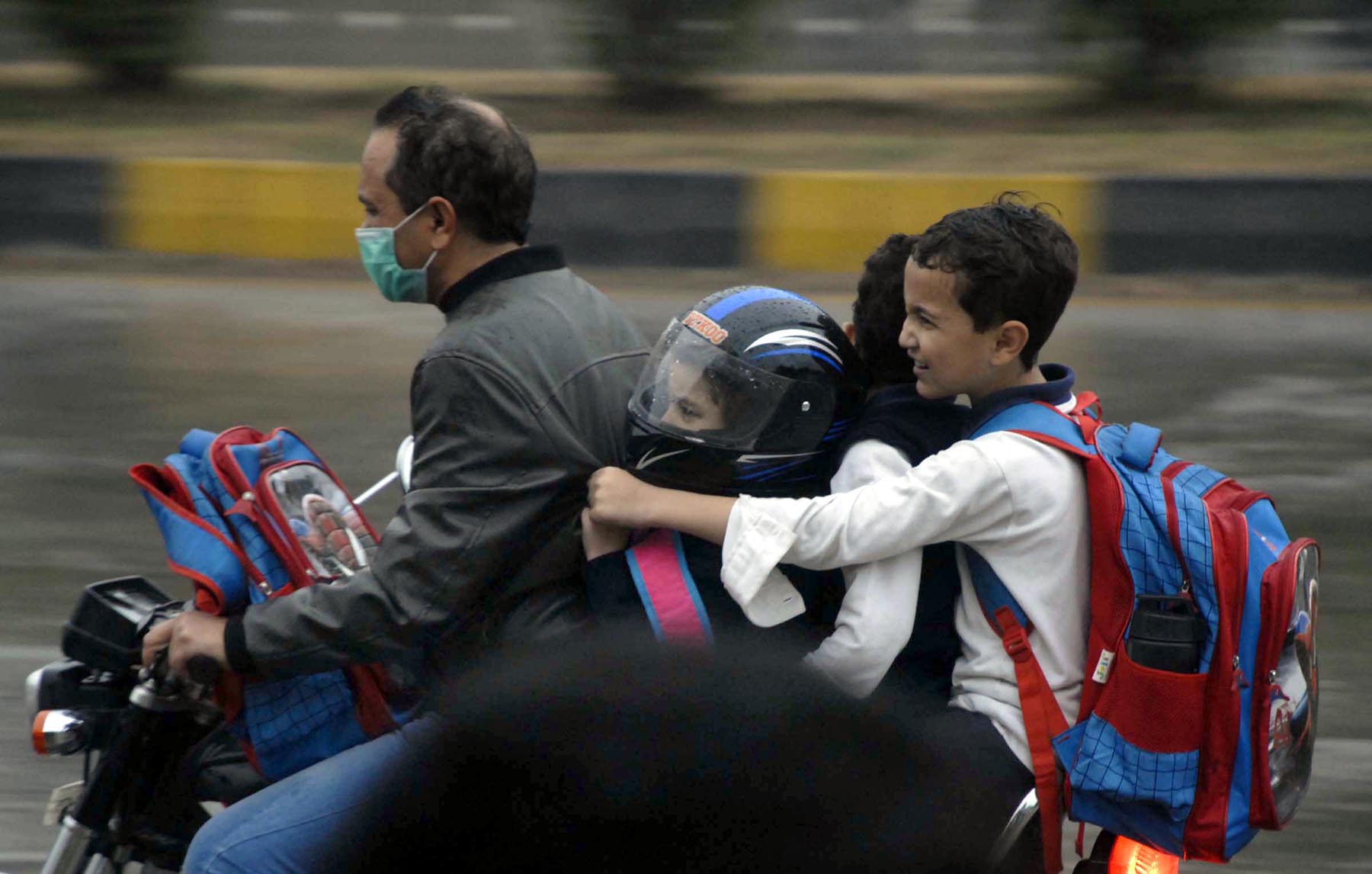 A motorist and his children getting soaked in the rain on Express Highway. Photo: OINN

---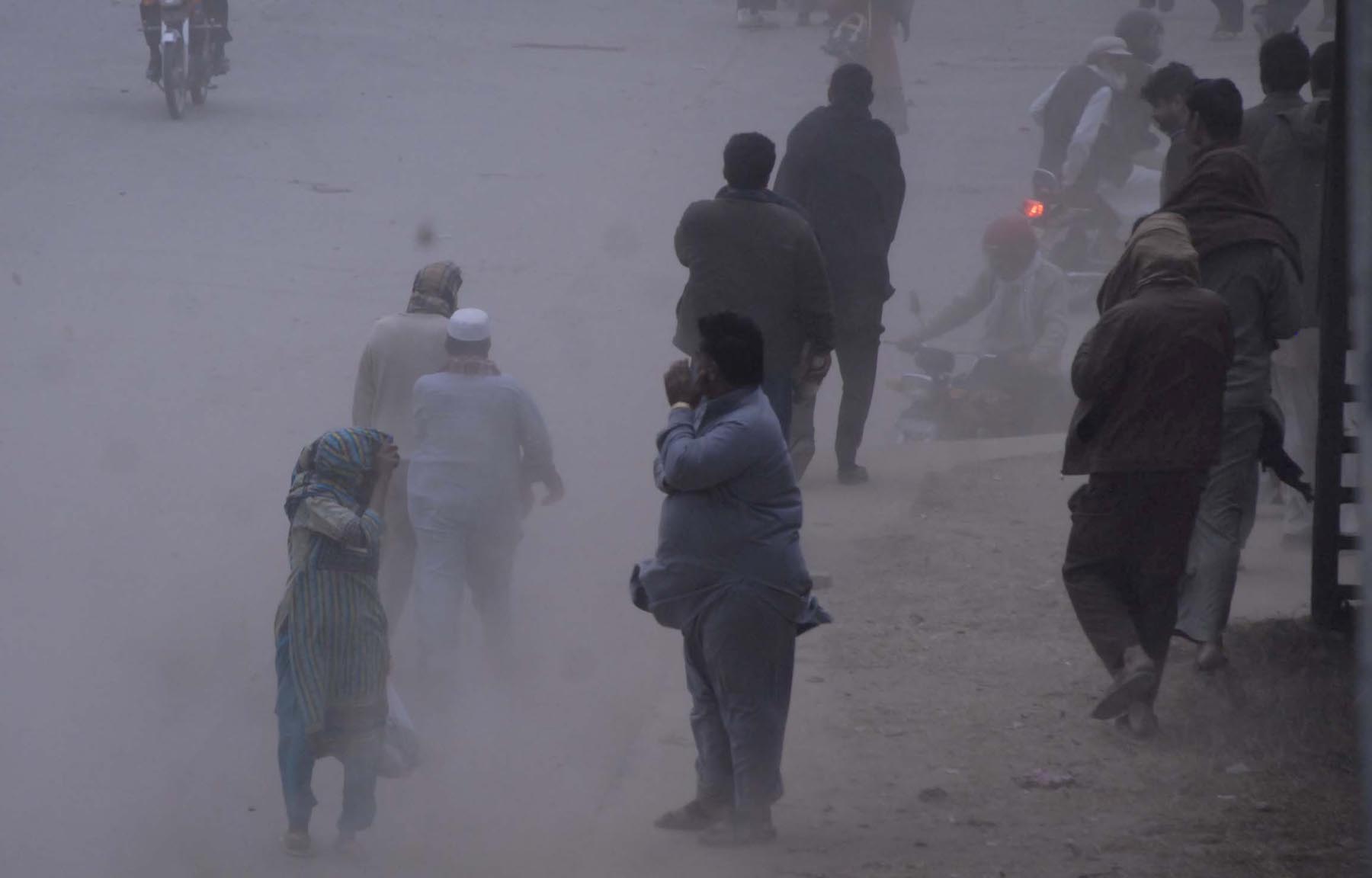 A view of the dust storm ahead of the first spell of rain that lashed the Federal Capital on Tuesday. Photo: OINN

---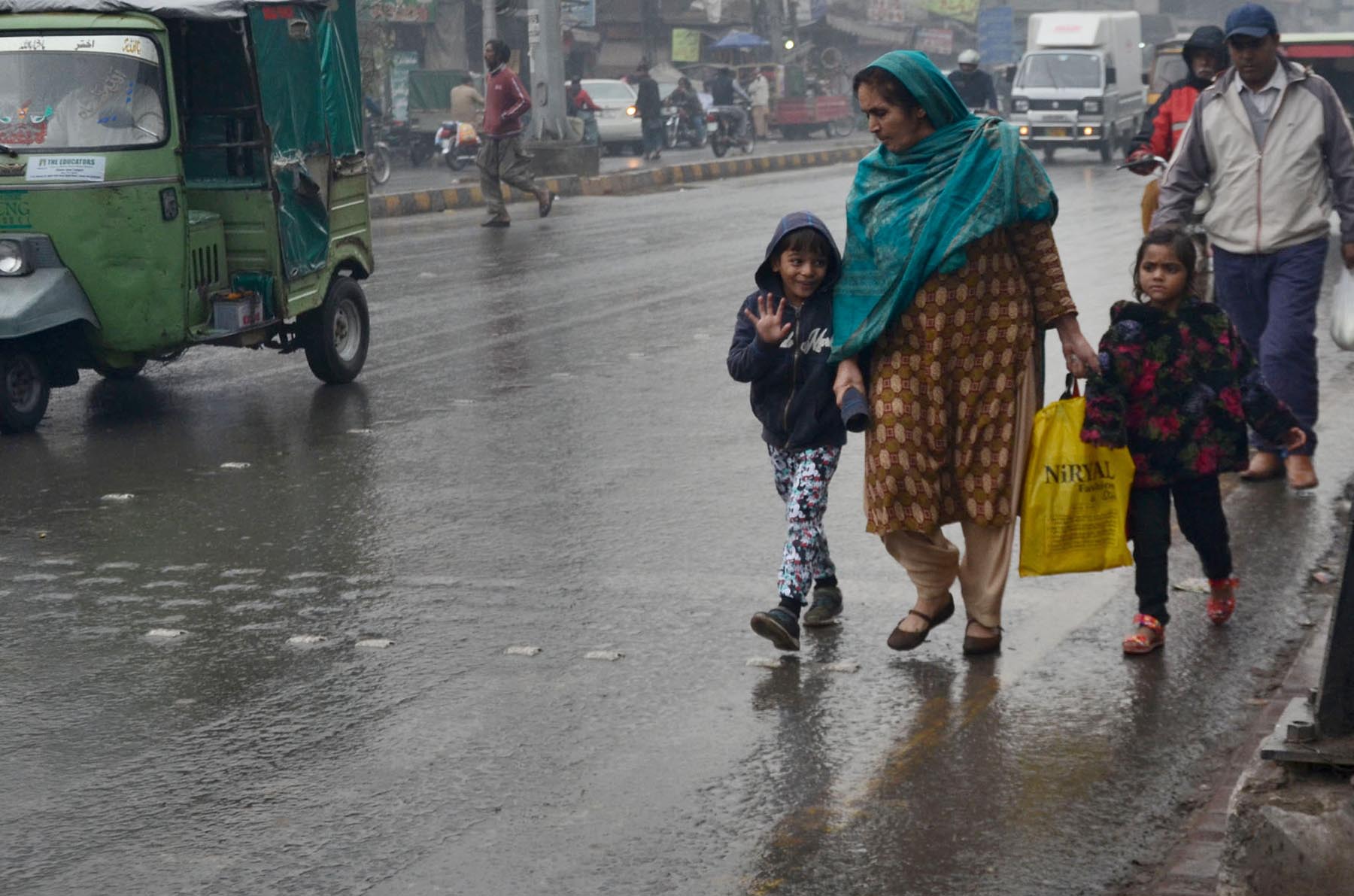 A woman along with kids during the much needed rain in Lahore. Punjab received varying intensities of rainfall in different cities bringing additional chill to the weather. Photo: OINN
---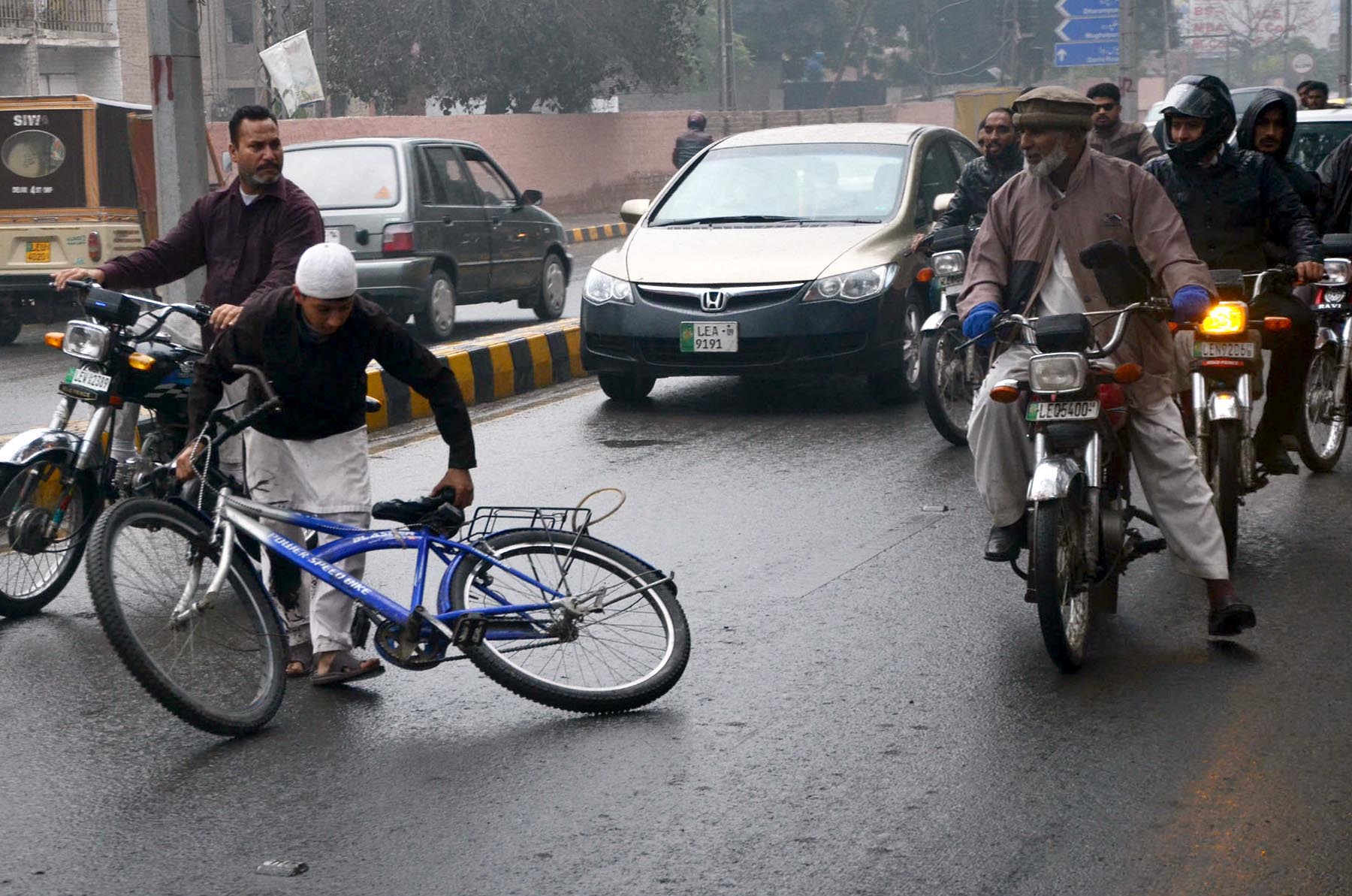 A boy lifting his bicycle after he slipped during rain in Lahore. Photo: OINN
---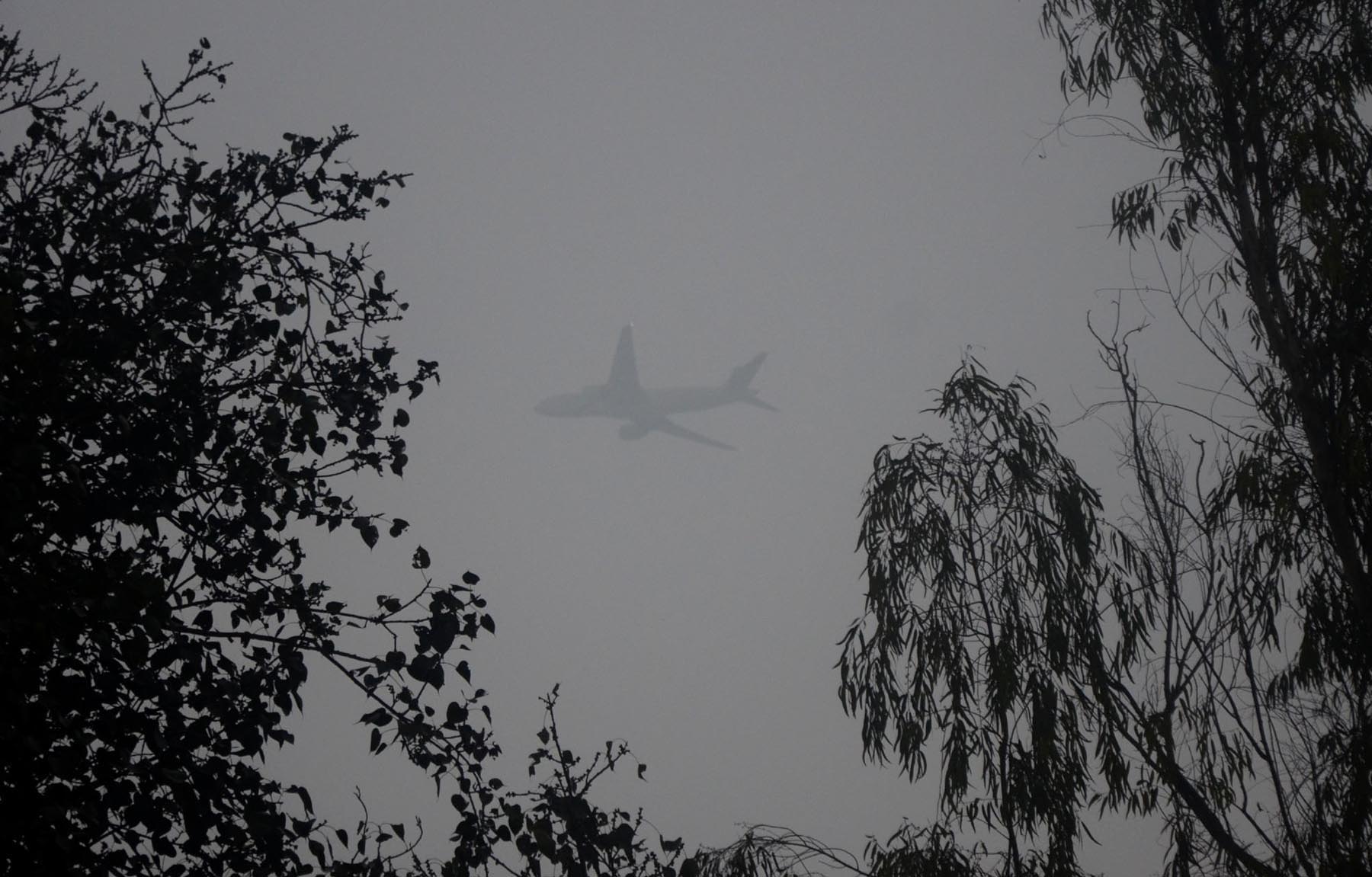 An airplane flies during the much needed rain in the Provincial Capital. Photo: OINN

---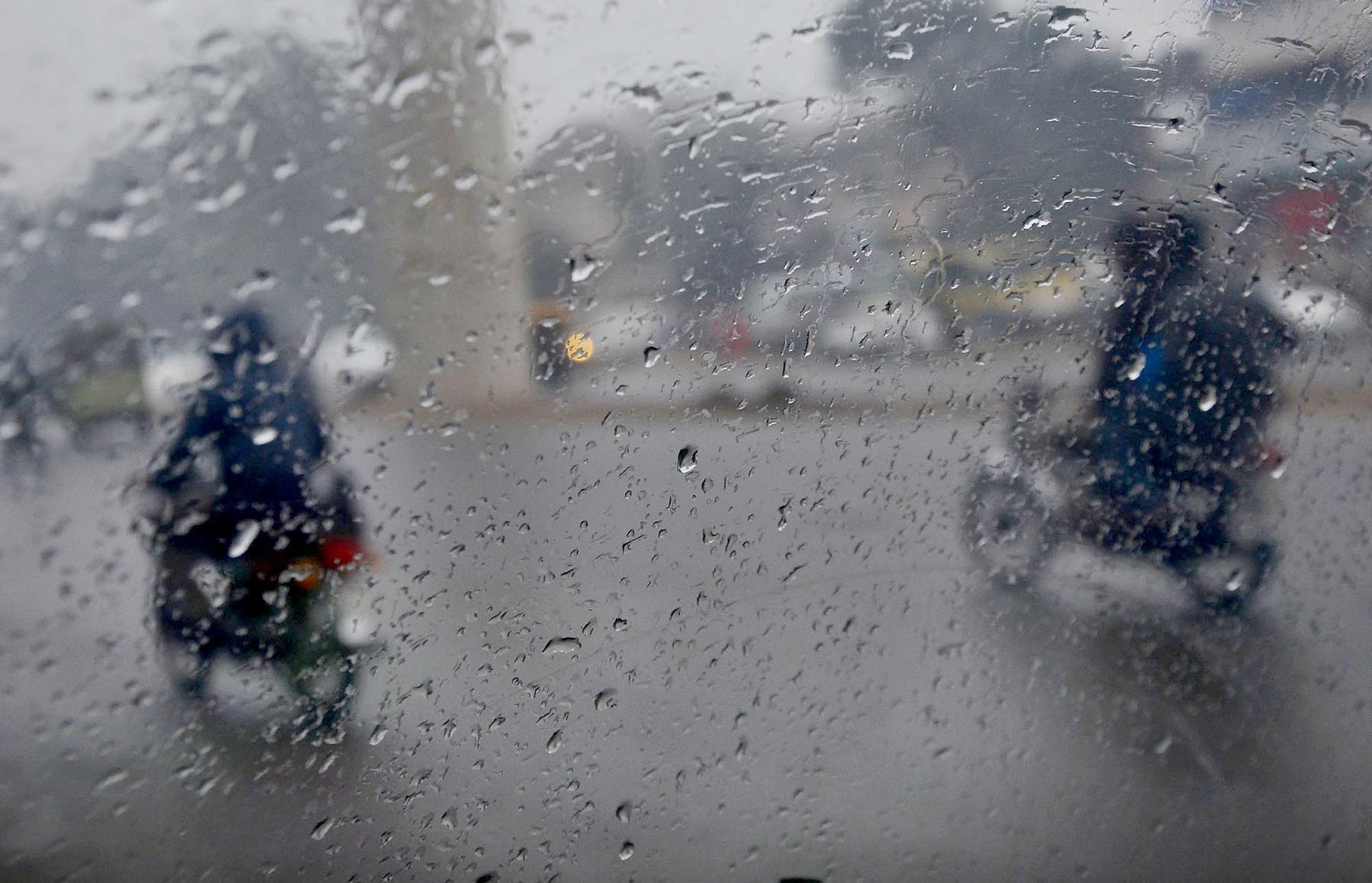 A view of raindrops on the windscreen of a car during Tuesday's rain in Lahore. Photo: OINN

---