ISLAMABAD (APP) – Minister of State for Information, Broadcasting and National Heritage Ms Marriyum Aurangzeb on Sunday strongly condemned the attack and torturing of the internationally renowned Pashto singer Zarsanga and her sons in Nowshera.
The minister, in a statement, said that Zarsanga was a true asset of Pakistan due to her unique and attractive style of singing.
She said that such a heinous attack on the famous singer was really a very regrettable incident that exploded the myth of exemplary governance in Khyber Pakhtunkhwa.
---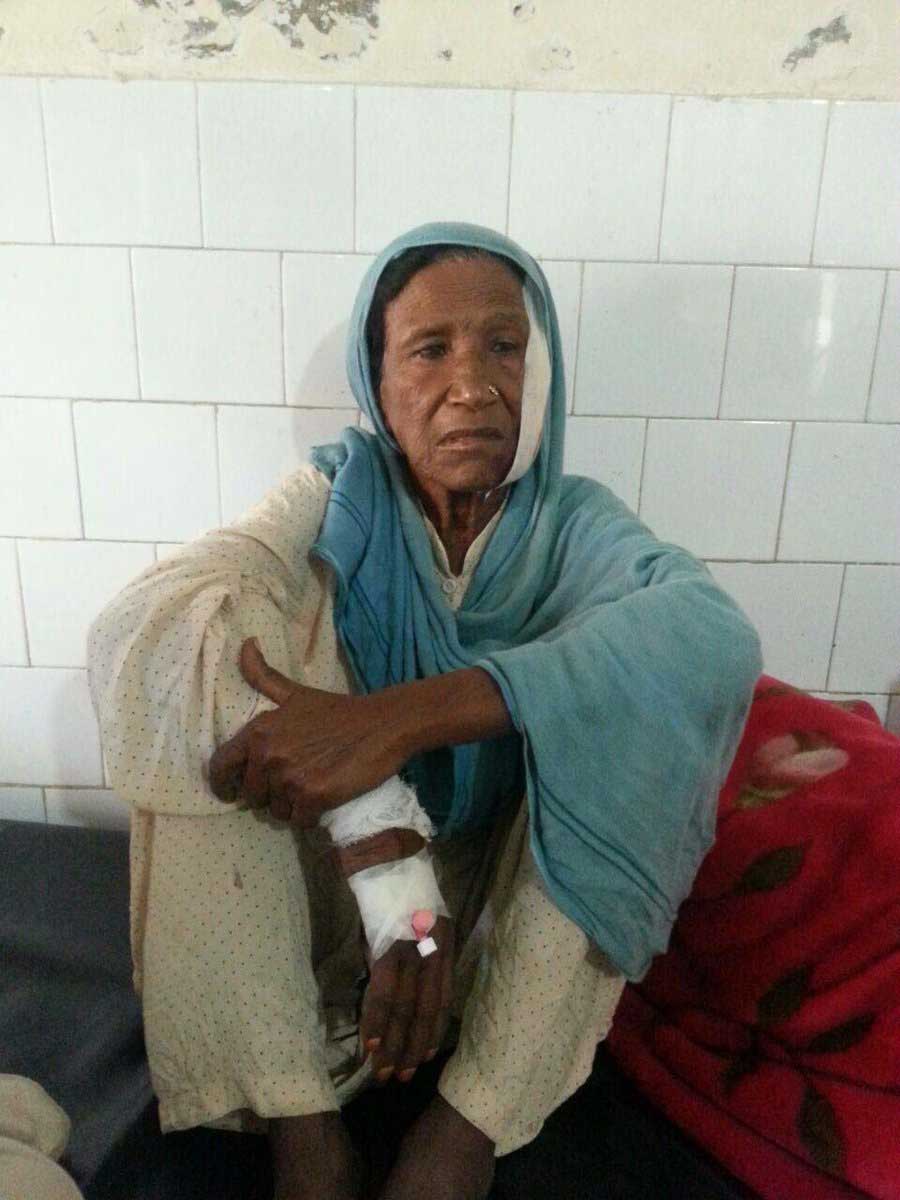 PHOTO: Pashto singer Zarsanga being treated at local hospital
---
She regretted the fact that the KP government did not even bother to condemn the incident what to speak of extending help and assistance to her and the family. She said that the federal government would not leave the artist alone in the hour of pain and agony as the artists serving the art were the pride of Pakistan.
She said that instructions had been issued to the officials concerned of Ministry of Information, Broadcasting and National Heritage for having immediate contact with Zarsanga and to ensure every possible assistance to her