ISLAMABAD (erb desk ) – Initiating the legal battle on Monday, Prime Minister Nawaz Sharif has filed objections over a report compiled by the joint investigation team (JIT) on Panama Papers issue in the Supreme Court.
The 10-page document submitted by the premier accused joint investigation team (JIT) of probing Panama Papers case by violating its mandate.
---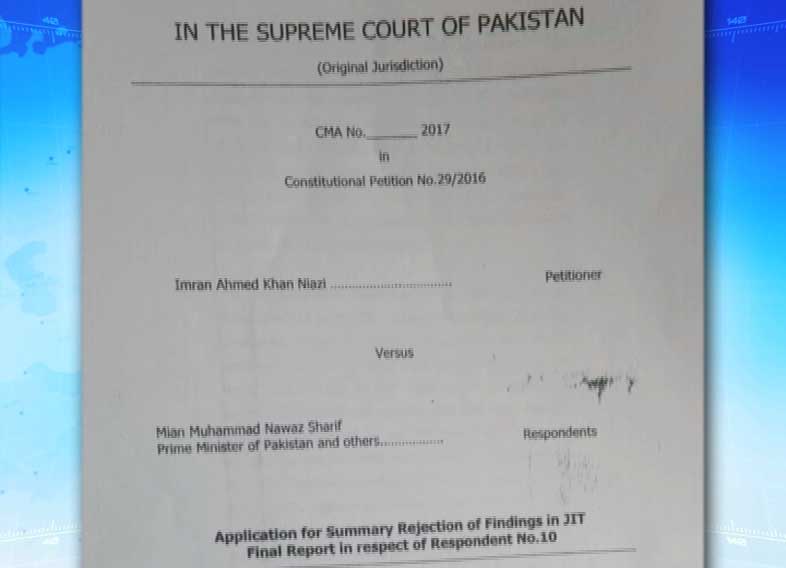 ---
JIT's bias report should be rejected, Nawaz Sharif appealed the apex court. He has also sought volume 10 of the report which was kept confidential on JIT's request.
On the other hand, Finace Minister Ishaq Dar has also submitted objections over Panama JIT report in SC registrar's office.
---
ALSO READ: Ishaq Dar evaded tax, registered exorbitant rise in assets: JIT report
---
Earlier today, the Supreme Court resumed hearing of Panama Papers case. The three member implementation bench of the apex court headed by Justice Ejaz Afzal Khan is hearing the case.
The six-member Joint Investigation Team (JIT), set up by the apex court to investigate charges of money laundering against 67-year-old Sharif, submitted its 60-day investigation report to the court on July 10.
The JIT found "significant" disparities in Sharif family's income and actual wealth.